Mystery Man Spray Paints 'Lock Trump Up' On Ex-POTUS' Supporters' Lawns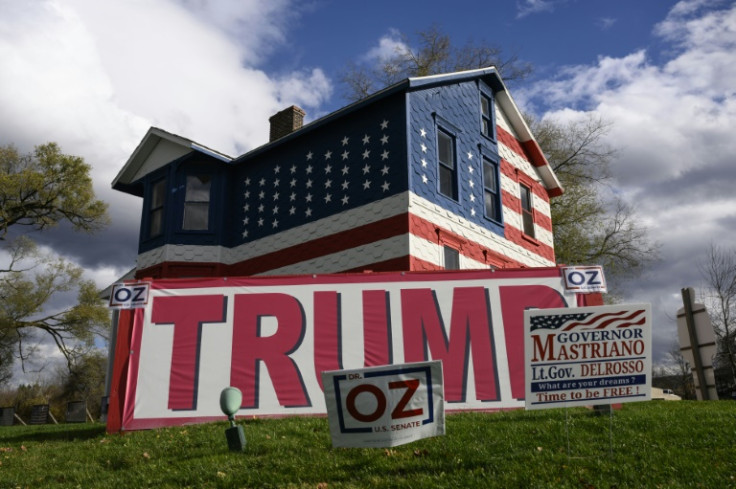 KEY POINTS
A man in Florida spray painted "Lock Trump Up" on the lawns of two East Naples properties on Nov. 11
He was still on the loose as of Monday, and the homeowners plan to press charges once he is found
The incident occurred days before Trump announced his intention to run for President in 2024
A man in Florida was caught on camera vandalizing two homes belonging to supporters of former President Donald Trump earlier this month, according to reports.
The unidentified man spray painted the words "Lock Trump Up" onto the lawn of a property located in the neighborhood of East Naples, Fox News reported.
He also used white spray paint to write the phrase on the front lawn, garage door and Trump flag of another homeowner at around 11 p.m. on Nov. 11 before fleeing from the scene on a bicycle.
"Lock Trump Up" appeared to be a play on the "Lock her up" chant that Trump used in his political rallies.
The chant has been used against former Senator and First Lady Hillary Clinton and House Speaker Nancy Pelosi, among others, The Hill reported.
Owners of the vandalized properties reported the incident to the Collier County Sheriff's Office.
One of the homeowners called police at 8:30 a.m. on Nov. 12 to report the vandalism, while the other contacted authorities later that day at around 10:45 a.m.
The man, described in police reports as Caucasian, 6-foot-three-inches, 200 pounds, about 50 to 55 years old and has a brown and gray crew cut, was still on the loose as of Monday.
He faces criminal mischief charges should he be captured.
Both homeowners plan to press charges once the man is found.
One of the homeowners claimed she and her husband did not have any issues with anyone in the neighborhood.
The incident occurred days before Trump announced his intention to run for President in 2024.
Trump, 76, is aiming for the post despite being the subject of several investigations.
Congress and the Department of Justice (DOJ) are running separate investigations into Trump's alleged involvement in the Jan. 6, 2021 insurrection.
The DOJ is looking into the former chief executive's removal of government documents from the White House.
Prosecutors in New York are examining Trump's family company, the Trump Organization, over alleged fraud.
Meanwhile, prosecutors in Georgia are looking into allegations that Trump attempted to overturn the 2020 presidential election results.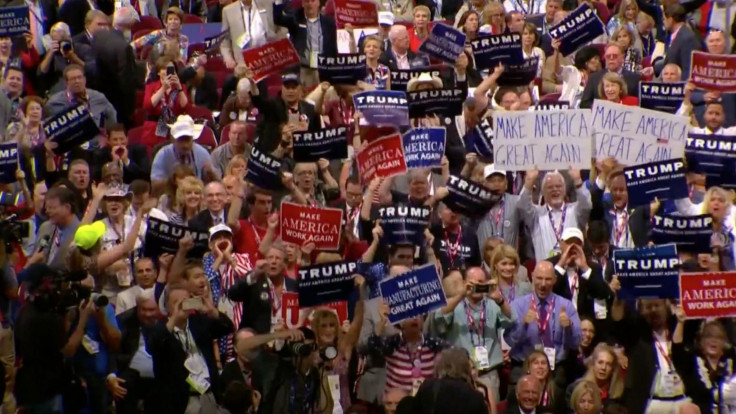 © Copyright IBTimes 2023. All rights reserved.
FOLLOW MORE IBT NEWS ON THE BELOW CHANNELS