Nadja Bester's Web3 Explained: A Pioneering Book Experiment on NFTs, DAOs, Generative AI, and the Metaverse
This article uses affiliate links, which means if you purchase products through these links, we may earn a commission. Click here to see our
T&C
. For licensing please click
here
.
Non-fungible tokens (NFTs), the metaverse, decentralized autonomous organizations (DAOs), and other Web3 technologies are set to transform numerous industries around the world. Some are already creating splashes in the financial industry and tech world.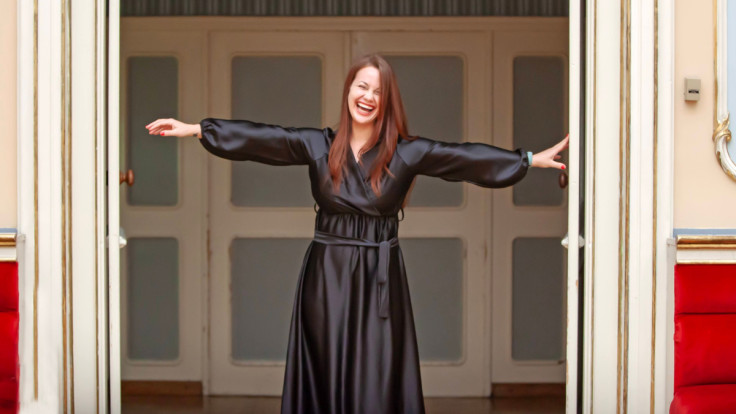 While many have noticed the rapid rate at which these technologies are changing the landscape, Nadja Bester, host of the podcast The Future of NFTs and co-founder of the Engage to Earn Web3 investing platform, AdLunam, is first to announce an industry-shaking project for 2023.
Aptly named "Web3 Explained," the project is the globe's first completely immersive Web3 book experiment that will see Bester live test 12 brand-new applications for such technologies every month.
Since 2012, Bester has worked in the tech field, but when 2017 rolled around, she began her Web3 career as a blockchain journalist, penning articles for Investing.com and Bitcoin.com. With her recently announced project, the entrepreneur plans to display the extensive possibilities of Web3 technologies.
The savvy tester will showcase 12 applications utilizing DAOs, the metaverse, artificial intelligence, and NFTs to provide coverage on Web3's various uses. From community building to psychedelic research to marketing to publications, the technology has the power to change civilization. And Bester plans to show communities just how transformative Web3 could be.
Readers should expect to immerse themselves in the book from the very beginning, allowing them to experience the unfolding of the 12-month project in real-time and becoming the world's first project of this kind. Nadja Bester explains she will be posting daily vlogs and compiling weekly newsletters to ensure every interested party stays updated at all times.
On her podcast and YouTube channel, listeners can gain further information on the technologies included in the project, thanks to the pre-planned, regularly scheduled interviews with various business leaders in the sector.
But Bester has gone a step (or five) even further to craft a truly unique, all-inclusive, year-long project.
Not only can readers utterly immerse themselves in Web3 Explained, but they can also shape the case studies. By taking part in monthly experiments, people can contribute to the project's development, guiding its direction in never-seen-before ways.
The bespoke book experiment designed by Bester aims to show the ease with which a new project can be started. However, she aims to also illustrate the trials and tribulations that come with sustainably constructing new ideas. And, as those who are familiar with her will know, she's more than equipped to do just that.
Bester is an award-winning startup mentor, entrepreneur in her own right, and an expertly seasoned Web3 investor. Thus, she is able to provide guidance and insight on traversing the complexities within the field of Web3 technologies.
In fact, she has been advising and consulting on projects in the industry for over five years, establishing herself as a thought leader in the sector.
The project itself delivers a unique opportunity for interested people to gain a much deeper understanding of Web3, its importance, and its technological impacts on multiple industries.
The accoladed entrepreneur is bringing everything from her background in psychology to her experience in technology and marketing to the project, ensuring it's one of the deepest dives into Web3 in history.
As the co-founder of the globe's first ever NFT-integrated Engage to Earn platform, AdLunam, Nadja Bester is forefronting an original social platform that allows participants to utilize a social engagement score for bespoke Web3 startup investment opportunities through the site's intuitive Proof of Attention system.
Web3 Explained is perhaps this year's most anticipated project that's guaranteed to highlight the wide-ranging possibilities and significance of the technologies involved in Web3.
Bester is poised to use her unique experiences and expertise, alongside the wonderfully interactive characteristics of the project, to give readers a plethora of opportunities to discover and take part in the future of the technology sphere.
The industry has never seen a project quite like this, and many are thoroughly looking forward to entering this book experiment with Nadja Bester. Time will tell just how insightful the project will be, but the industry is waiting with excitement to see the highly regarded thought leader's year-long test come to life.
FOLLOW MORE IBT NEWS ON THE BELOW CHANNELS