Nadler: House Democrats 'Likely' To Subpoena Bolton
KEY POINTS
Rep. Nadler said there is talk about bringing in John Bolton for testimony
He said it is "likely" to happen after the impeachment trial
Democrats want to remine voters about Republicans' role in impeachment
Even with the impeachment trial of President Donald Trump set to wrap Wednesday with a likely acquittal by the Senate, Democrats in the House aren't quite ready to let the matter go. Right now there is discussion over the possibility of calling in John Bolton for testimony.
Last month, former national security advisor Bolton said he would be willing to comply with a subpoena to testify before the Senate, if it were issued. Between that promise and more recent revelations sourced from Bolton's upcoming book, Democrats in the Senate were clamoring to have him give testimony during the impeachment trial. To their disappointment, when it came to a vote, too few Republicans broke with their party to vote in favor of a subpoena.
Rep. Jerry Nadler, D-N.Y., who serves as chairman on the House Judiciary Committee, told reporters on Wednesday that there was currently a debate among House Democrats about whether to seek a subpoena for Bolton. "I think it's likely, yes. We'll want to call Bolton," he was quoted by the Hill.
One of the impeachment managers, Rep. Hakeem Jeffries, D-N.Y., has also said that whether or not to call in Bolton would warrant "further discussion."
During the House's impeachment inquiry, they found themselves repeatedly frustrated, especially when it came to witnesses. Among those most sought after for subpoena was Bolton; he served a key role within the White House during the period of time when Trump and his team allegedly threatened to withhold military aid to Ukraine in exchange for an investigation into his political opponents. Ultimately, that subpoena was not issued after the White House threatened to bog the summons down in court by suing to stop it.
Last month, Rep. Ro Khanna, D-Calif., publicly floated the idea of issuing a subpoena for Bolton's testimony in response to Sen. Marco Rubio's, R-Fla., argument that the Senate couldn't subpoena Bolton. Rubio argued that since the House hadn't gotten a testimony from Bolton, the Senate couldn't either.
Although Democrats are unlikely to gain much immediately from hearing from Bolton, they are no doubt more interested in having the testimony made public; they could then be able to point to his words as proof that Trump should have been convicted by the Senate. That's because even though the president is set to be acquitted, Democrats hope that the stain of the impeachment process will stick with Trump as well as Republicans hoping to hang onto their seats in Congress into the fall.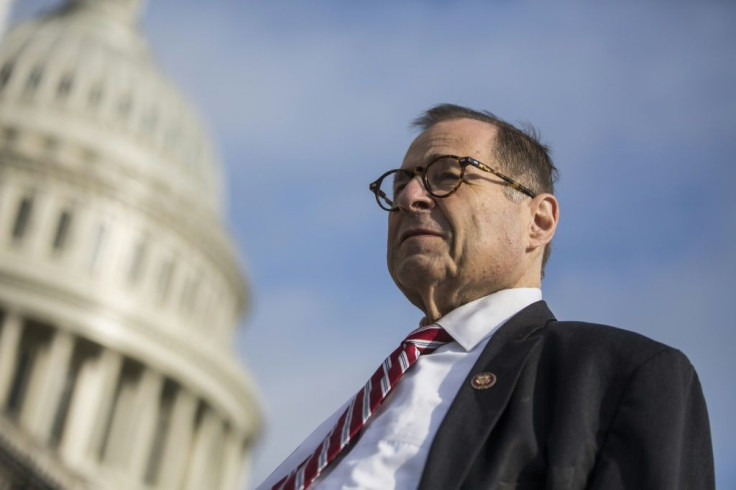 © Copyright IBTimes 2023. All rights reserved.