'Narcos' Season 3 Renewed Or Canceled? New Netflix Video Teases Cali Cartel Storyline In 2017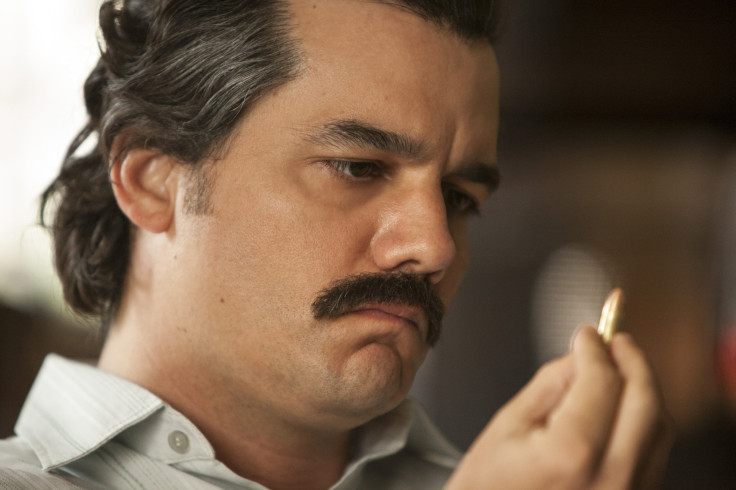 It's been less than a week since Netflix released "Narcos" Season 2, but the streaming service is already gearing up for a third season. A teaser trailer promoting a new installment in 2017 was released early Tuesday morning.
"The blow must go on," flashes across the screen in the video. But that's not the biggest takeaway. The teaser reveals that Season 3 will focus on the Cali Cartel.
WARNING: STOP READING IF YOU HAVE NOT FINISHED WATCHING SEASON 2 OF "NARCOS."
All 10 episodes in Season 2 of "Narcos" were made available for streaming at midnight on September 2. The finale concluded with the death of Pablo Escobar (Wagner Moura), prompting fans to question whether the series could continue. That's where the Cali Cartel comes into play.
As The Wrap notes, the Cali Cartel played a big role in taking down Escobar in Season 2. And based on history books, they'll pick up right where Escobar left off.
According to a U.S. Department of Justice Drug Intelligence Report in 1994, the Cali Cartel was made up of "five independent trafficking organizations." They rose to power while the Colombian government was focusing on the Medellin Cartel, becoming the new "kings of cocaine."
The group was originally formed in the 1970s by Escobar's former partner, Gilberto Rodriguez-Orejuela, and Jose Santacruz-Londono. Before getting into the cocaine business, they were known as "Los Chemas" and initially involved in kidnapping and counterfeiting. You can click HERE to read a full report on their operations, as well as profiles on the top Cali Cartel players.
Executive producer Eric Newman previously revealed to Entertainment Weekly that they "teed up" the season to focus on the Cali Cartel.
"This show has always been about cocaine," he explained. "We purposely did not call the show 'Pablo Escobar' or 'Medellin.' In the same way that Osama Bin Laden begets ISIS, Medellin begets Cali begets the Mexican Cartels. Though they existed at the same time, Cali really got the Mexicans into cocaine, which proved to be a much better business than heroin."
There is plenty of drug trafficking drama to come. Netflix renewed "Narcos" for a third and fourth season.
© Copyright IBTimes 2023. All rights reserved.