NASA's Mars Orbiter Captures Lakebeds, Source Of Gullies In Craters On Martian Surface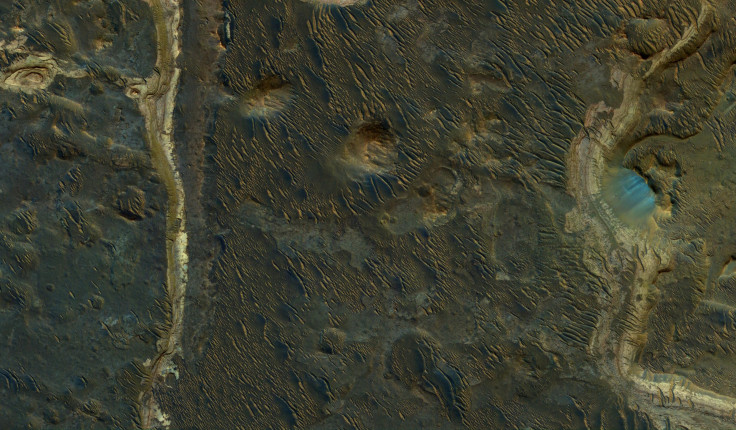 The surface of Mars is dotted with craters large and small, telltale signs of a stormy past that could have contributed to wiping out life over ground, if it ever existed there in the first place. While the search for any signs of life, present or past, has been elusive so far, studying those craters reveals a very different history of the red planet than its current arid present.
The Mars Reconnaissance Orbiter has been in orbit around our neighboring planet since 2006, and various instruments aboard MRO have taken numerous pictures of the surface, covering almost its entirety. The High Resolution Imaging Science Experiment, or HiRISE, is one such instrument, and it sent back two fascinating images released Friday by NASA.
One of the images shows the Holden Crater in the southwest region of Mars. The crater itself has been photographed before, but what's interesting about the latest image is that it shows two ancient lakebeds with the 87-mile-wide crater.
"Holden Crater was once filled by at least two different lakes. The sediments deposited in those lakes are relatively light-toned where exposed, as seen in this observation from NASA's Mars Reconnaissance Orbiter. Each layer represents a different point in time and perhaps a changing environment for Martian life, if it existed. The elongated ridges with sharp crests are sand dunes," the space agency said in a statement accompanying the image.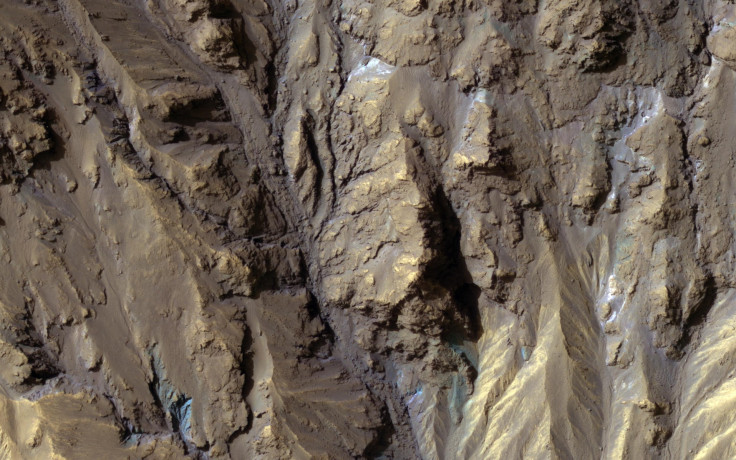 A second HiRISE image, taken using a near-infrared filter, shows the mineralogical differences at the source of the channels that are seen on the north rim of the Hale Crater. This 85-mile-wide crater lies in the southeast of Mars, and presence of seasonal liquid water in the crater was confirmed by NASA in September 2015.
The new photograph shows younger blue, green, purple and lighter-toned exposures covered under the layer of red dust which gives the planet its nickname.
© Copyright IBTimes 2023. All rights reserved.