Nashville Bomber Identified; 5G Technology Paranoia Could Be Motive For Bombing
KEY POINTS
Investigators identified a 63-year-old Antioch resident as the suspect behind the Nashville bombing
An RV broadcasted evacuation warnings minutes before the explosion
Authorities are investigating whether paranoia over 5G technology led to the bombing
Federal authorities on Sunday identified Anthony Quinn Warner, a 63-year-old Antioch resident, as the Nashville suicide bomber.
Forensic analysts successfully matched the suspect's DNA to remains found at the scene of the Christmas morning explosion, according to the Tenessee Bureau of Investigation.
"We've come to the conclusion that an individual named Anthony Warner is the bomber," Don Cochran, U.S. Attorney for the Middle District of Tennessee, said during a news conference. "He was present when the bomb went off and then he perished."
Early Friday morning, Nashville officers responded to reports of gunshots on Second Street, where they found an RV broadcasting an evacuation message. Police believe the shots were part of the recording, which lasted 15 minutes.
Officers at the scene immediately knocked on the doors of nearby properties to warn residents to gather family members and evacuate. Some officers also went back to their cars to gather heavier tactical gear.
The RV reportedly played Petula Clark's 1964 hit "Downtown" minutes before the blast, which knocked officers off their feet and injured three people. The RV explosion also caused damage to at least 41 businesses and led to communication blackouts across the Nashville region.
Federal authorities have yet to identify what could have motivated Warner's alleged suicide bombing. Investigators are looking into whether the suspect had paranoia that 5G technology could be used to spy on Americans, a source with knowledge of the investigation told News4 Nashville.
A conspiracy theory promoted by the right-wing cult movement QAnon and others have made farfetched assertions that 5G is a tool used for spying and that the technology helps spread the coronavirus and causes cancer.
Warner worked as a computer consultant for the local real estate firm Fridrich & Clark Realty for 15 years before he retired earlier this month.
"The Tony Warner we knew is a nice person who never exhibited any behavior which was less than professional," Steve Fridrich, co-owner of the firm, said.
Neighbors described Warner as a "recluse" who rarely went out of his home in Antioch and did not respond to Christmas dinner offers. Warner, who once owned an alarm company, lived with his parents for years before moving into a nearby house.
Property records of a quitclaim deed showed that Warner transferred his property at 115 Bakertown Rd. to a Los Angeles woman in November.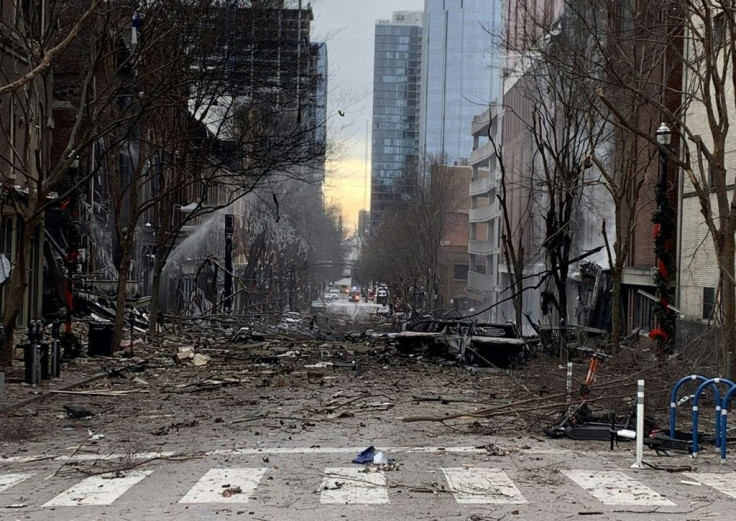 © Copyright IBTimes 2023. All rights reserved.
FOLLOW MORE IBT NEWS ON THE BELOW CHANNELS