'Nashville' Season 3 Spoilers: Christina Aguilera Reveals Jade's Look; Will She Fall For One Of Rayna's Exes?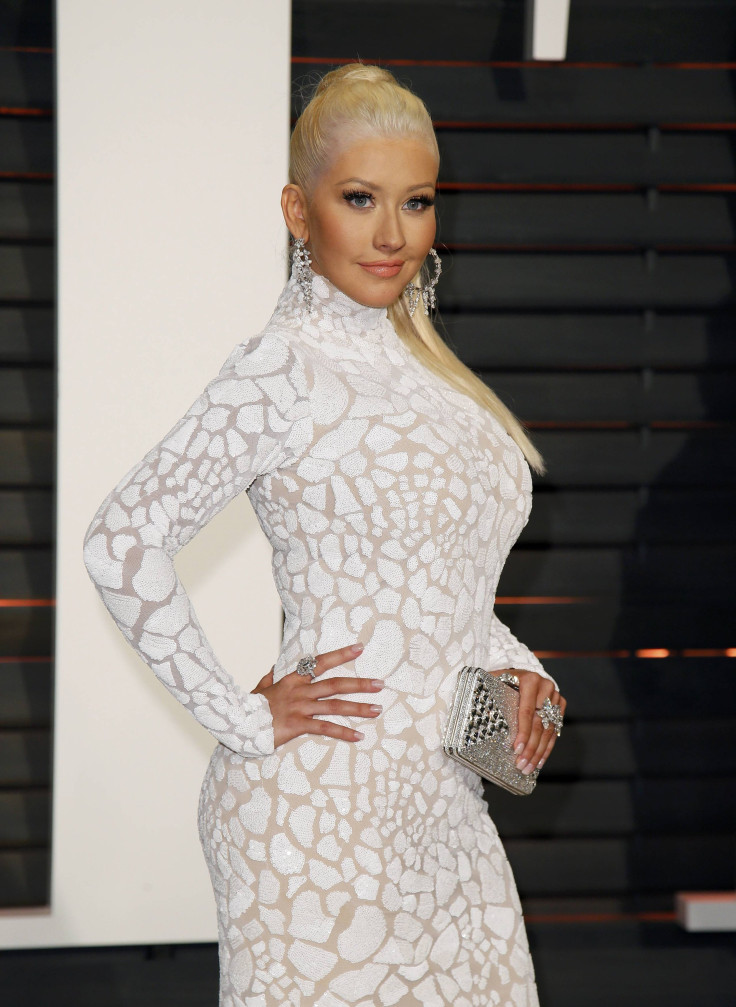 "Nashville" is on hiatus until April, but Christina Aguilera is giving audiences a sneak peek at her character, Jade St. John. The singer and actress, 34, previously gave fans a glimpse of her dark wig, and on Tuesday took to social media to post a full picture of her dressed in her new role.
Although she's a coach on NBC's reality competition show, "The Voice," this is Aguilera's first prime-time television role. The songstress' short acting resume includes film roles as herself in "Get Him to the Greek" and as a dancer in "Burlesque," both in 2010.
The photo she posted on Twitter and Facebook shows her clad in a flannel shirt and boots. She looks like she'll fit right in with the "Nashville" crowd. "Jade's been busy studying her lines," Aguilera wrote. "Can't wait for #Nashville!"
Aguilera's character is familiar territory for her -- after all, she's major pop star. Jade, however, wants to ditch her pop career and follow her country dreams. It won't be easy, especially since Juliette Barnes (Hayden Panettiere) will be back from her maternity leave and ready for a catfight. As usual, Juliette will feel threatened by the new girl in Music City.
"Expect the southern superstar to give a smack down of the ages to country newcomer Jade, one that leaves the pop star crying!" E! Online reports.
Don't worry too much about Jade. It seems one of Rayna's (Connie Britton) exes will be there to comfort her. "But her tears will dry quickly thanks to Luke Wheeler," E! Online adds. Does that mean Luke (Will Chase) will finally move on from Rayna and stop moping around backstage at her concerts? Fans will find out when "Nashville" Season 3 returns.
"Nashville" Season 3 will come back to ABC on Wednesday, April 1, at 10 p.m. EDT on ABC. Are you excited to see Aguilera on the show? Sound off in the comments section below!
© Copyright IBTimes 2023. All rights reserved.