'Nashville' Season 3 Spoilers: Juliette's Pregnancy Confirmed; Who Is The Baby Daddy? [POLL]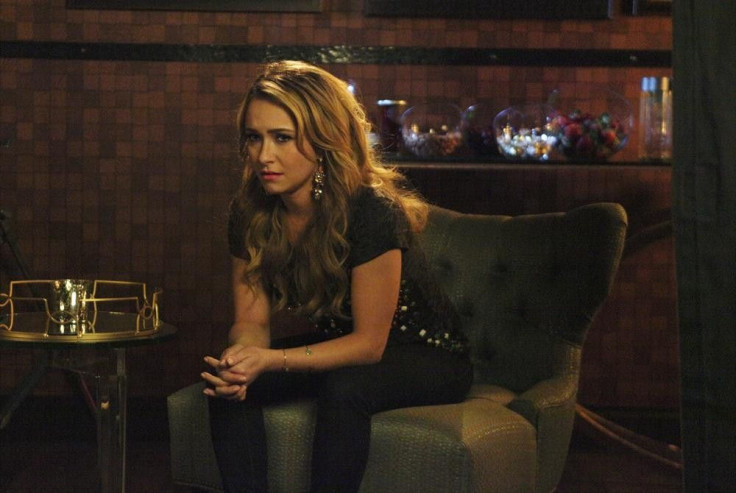 "Nashville" Season 3 won't be hiding Hayden Panettiere's pregnancy. The 24-year-old actress' pregnancy was confirmed in early June, but E! News just announced that the baby bump will be a main storyline in the ABC drama. Audiences know that Juliette Barnes is pregnant, but they don't know who the father is … and neither does she.
At the end of Season 2, Juliette cheated on Avery with record label executive Jeff Fordham. It was clear that the affair would have repercussions for the country star, but could her one mistake follow her forever?
If Jeff is the father, she might not want to keep the baby. Would anyone really want to raise Jeff's demon spawn? Abortion probably isn't an option for the country star unless Juliette wants to tank her reputation (and her conservative fan base is still recovering from the viral video of her saying "There is no God"). Considering the likely repercussions, she'll have to keep the baby. But this could be something Jeff can hold over Juliette's head. Edgehill Records is collapsing, and a shared child might be the best way for the slimy executive to control her. Plus, Juliette doesn't know if Rayna's new record label can hold up. Rayna is hoping that she and Juliette can make the label a success, but there are no guarantees in the music industry. Going with Jeff might be the only way she can give her child a stable life.
If Avery is the father, it might be the only way he would consider returning to Juliette. She destroyed the trust in their relationship, and Avery made it clear that he wanted nothing to do with her. We previously reported that Avery would be going to great lengths to get over the blonde, but this is definitely a way to bring him back to her. But Avery wasn't always Juliette's caring boyfriend. When the series started, he was Scarlet's arrogant and rude significant other. Avery could return to his bad-boy ways to escape a responsibility that he isn't ready for.
Either way, being a mother could really progress Juliette's character. She is self-centered, and that's been a recurring problem throughout the series. Her relationship with Avery was the first time she loved someone else. With a baby, she might finally learn how to put others before herself.
Who do you think is the father of Juliette's baby? Take the poll below:
"Nashville" Season 3 returns to ABC on Wednesday, Sept. 24, at 10 p.m. EDT.
© Copyright IBTimes 2023. All rights reserved.