Natalie Portman Shares Throwback Photos Of Kids, Praises Mom On Mother's Day
KEY POINTS
Natalie Portman shares throwback photos of her two children on Mother's Day
The actress also paid a sweet tribute to her mom on Mother's Day
Portman explained why she doesn't like to play mother roles in her movies
Natalie Portman praised her mom and shared throwback photos of her kids on Mother's Day.
The "Black Swan" star is very private when it comes to her children. Thus, many were surprised but delighted when Portman shared photos of them on Sunday (May 10).
The throwback photos were taken when her second child was stilll a baby. Portman cuddles with Amalia, 3, who was just an infant at the time while planting a kiss on on Aleph's cheek. Her son is now 8.
The celebrity mom didn't say much about the photo she shared on Instagram. She just wrote three heart emoji in the caption.
Her husband Benjamin Millepied, who captured the moment, also shared the same snap on social media. In the caption, he wrote, "Happy Mother's Day Natalie."
The "No Strings Attached" star also did not forget to pay tribute to her own mom. Portman shared a snap of them together with their arm around each other on the same platform.
Portman's mom, Shelley Stevens, is visibly happy in the photo. Both have huge smiles on their faces, with Shelley closing her eyes while grinning.
"My first blessing in life was to be born to my mom," Portman wrote.
According to Portman, her mom is the most loving, caring, generous, cuddly, funny, smart, talented and creative person she could imagine. Now that she's also a mother, Portman admitted that she appreciates her mom even more.
"And now I'm blessed by my kids who turned me into a mom and make me smile and laugh every single day — and who make me appreciate my mom even more for all the invisible things she did for me that I realize now as I try to live up to her mothering. #mothersday," she added.
In a previous interview, Portman said that she's inspired by many women she met in her life. Among them are Reese Witherspoon, America Ferrera and Kerry Washington, who produce, act, direct and take good care of their families at the same time.
"They are inspiring activists and also great friends. Whenever I think I have too much to handle, I see what they're doing and know I can do more," Portman said.
The "Thor" actress also explained why she doesn't take on mother roles in her movie projects. According to Portman, it would just feel "weird" to pretend to be a mom to other kids. She would rather play the roles of a pop star or astronaut instead.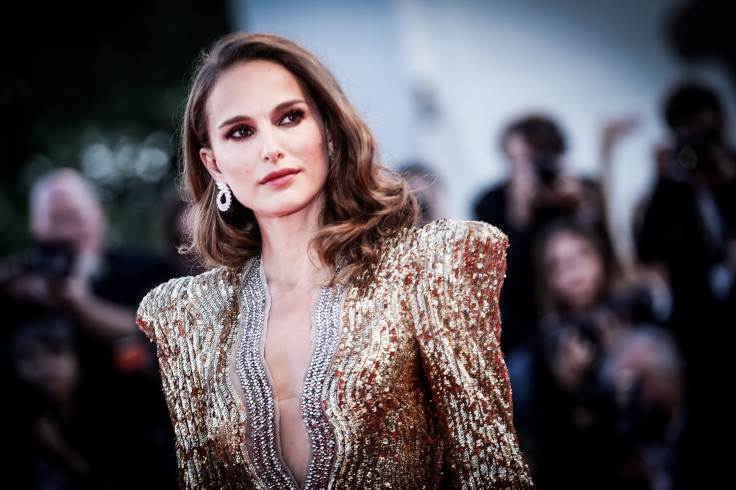 © Copyright IBTimes 2023. All rights reserved.