Natalie Portman Suggests Sharing Salary Details With Other Actresses
Natalie Portman revealed that she has been talking to other fellow actresses about sharing their salaries to help each other in ending the pay disparity between male and female actors.
Speaking with Elle, the 38-year-old star shared that actresses should share "salary details" with each other, so that women are more informed when negotiating deals with the studios.
The "Black Swan" actress noted that if the actresses won't talk to each other, they will never get the information about how much a male actor is earning in contrast to a female actor. She feels it is really important to talk since it could help actresses get equal pay.
The movie star also admitted that sharing salary details is still considered a "taboo" in the industry, but she feels that it is the only way to help each other.
"Something we have been talking about is sharing salary details with each other because right now it is such a taboo. It is actually a real way that we can help each other, to be like, 'Hey, this is what I get paid. This is how I negotiated this,'" Portman said.
The "Annihilation" star is one of the many female actresses raising their voices for equal pay in Hollywood. Last month, Michelle Williams received a standing ovation for her rousing speech about pay disparity at the 71st Emmy Awards.
The actress showed gratitude toward FX studios for giving her the same amount of money as her male counterpart.
She delivered the moving speech less than two years after it was reported that Williams was paid just more than 10 percent of what her co-star Mark Wahlberg made for "All the Money in the World." After facing a lot of backlash, Wahlberg donated the $1.5 million reshoot fee to the Time's Up movement in January 2018.
On the professional front, Portman is busy promoting her new movie "Lucy in the Sky." The movie made its way to theaters on Oct. 4, but it received negative reviews from critics. The film currently holds a 26 percent score on review site Rotten Tomatoes.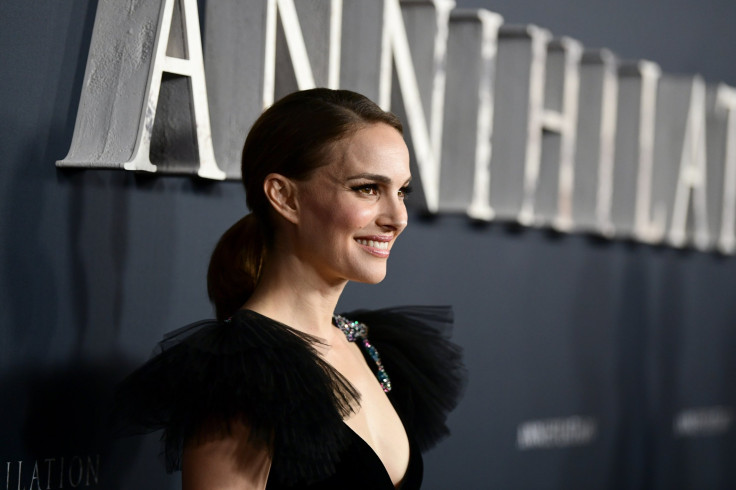 © Copyright IBTimes 2023. All rights reserved.