Natassia Malthe Says Harvey Weinstein Raped Her, Masturbated In Front Of Her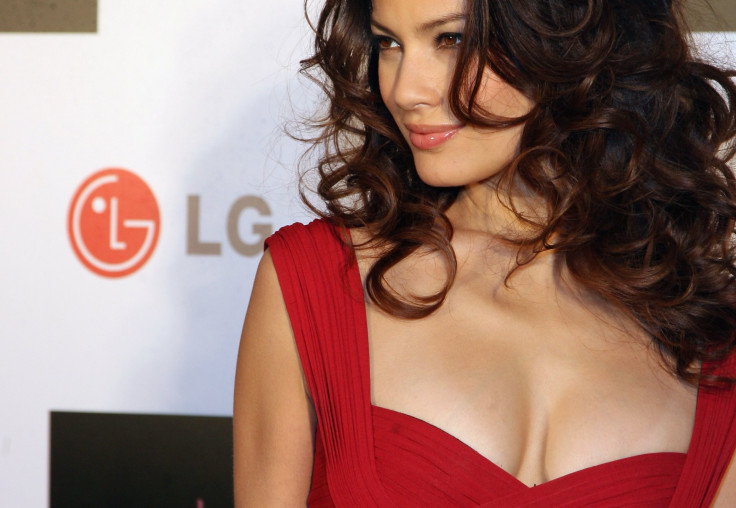 Another woman came forward this week alleging that she was raped by Harvey Weinstein. Actress Natassia Malthe, 43, sat with her lawyer Gloria Allred — who represents a number of other Weinstein accusers — for a Wednesday press conference during which she described the alleged attack.
Malthe claimed the incident occurred in 2008 after meeting Weinstein at a BAFTA awards ceremony at which they took a photo together. After pressing her for details about where she was staying, Weinstein reportedly later showed up to her room at the Sanderson Hotel in London in the middle of the night without invitation and repeatedly pounded on her door. Malthe said with multiple industry figures staying at the same hotel, she felt "humiliated" and worried that people would erroneously believe she was sleeping with Weinstein.
Malthe said when she opened the door, Weinstein's clothes were disheveled and led her to wonder whether he was on drugs. After barging into her hotel room, Weinstein reportedly removed his pants and sat on her bed before disclosing the names of "A-list actors" with whom he'd had sexual relations.
"He told me that these actresses had gotten to where they were because of him and because they had sex with him," she said. "He told me that every female Oscar winner had to thank him when they received their Oscars because he had made that possible."
Malthe said Weinstein offered her a role in an upcoming film with the "implication" being that she would have to have sex with him first.
"At some point, I remember telling him that I do not do the casting couch," she told reporters. "I also told him that I do not give blow jobs in response to his asking for one. This was after he took out his penis and was masturbating in front of me."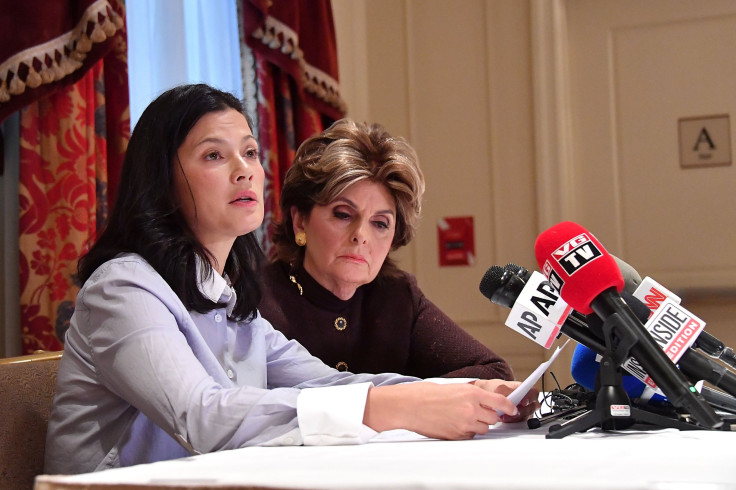 Malthe said she was sitting on the bed next to Weinstein when he pushed her back and forced himself onto her. She said the encounter was "not consensual." Additionally, Weinstein did not use a condom as he assaulted her, Malthe said, and later masturbated to completion. During that time, she said she was "completely grossed out" and "disassociated" from the assault.
"I laid still and closed my eyes and just wanted it to end," she said. "I played dead."
Malthe is now one of several women who have come forward alleging they were raped by Weinstein. More than 50 others have alleged they experienced sexual misconduct by the movie mogul. Following explosive exposés from the New Yorker and the New York Times, a spokesperson for the now-former studio chief said he denied any allegation of non-consensual sex.
"Any allegations of non-consensual sex are unequivocally denied by Mr. Weinstein," the spokesperson told the New Yorker. "Mr. Weinstein has further confirmed that there were never any acts of retaliation against any women for refusing his advances. Mr. Weinstein obviously can't speak to anonymous allegations, but with respect to any women who have made allegations on the record, Mr. Weinstein believes that all of these relationships were consensual."
Weinstein is reportedly undergoing treatment for sex addiction at a rehabilitation center in Arizona.
© Copyright IBTimes 2023. All rights reserved.
FOLLOW MORE IBT NEWS ON THE BELOW CHANNELS