National Best Friends Day: 7 TV Friendships We Can't Get Enough Of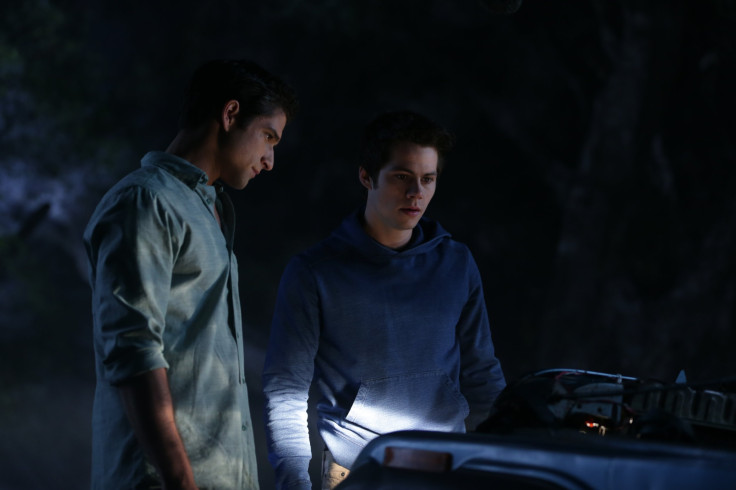 June 8 is National Best Friends Day, and there are some TV characters who can definitely celebrate. These TV besties are always by each other's sides. Through getting fired, calling off weddings, hunting down murderers and stopping the apocalypse, these friendships endure — and keep us wanting more.
Scott and Stiles on "Teen Wolf" — Stiles (Dylan O'Brien) has never walked away from Scott (Tyler Posey), even though it might be safer that way. Scott is an alpha werewolf, and trouble always seems to find him. Even though they let some drama get in the way of their friendship last season, the two ended the year stronger than ever.
Fiona and V on "Shameless" — These two are basically the definition of "ride or die." Fiona (Emmy Rossum) and V (Shanola Hampton) aren't blood-related, but they're sisters. They're always willing to look out for each other and their families.
Mindy and Peter on "The Mindy Project" — These OB/GYNs have a long-distance friendship, but they make it work. Whether Mindy (Mindy Kaling) goes to Texas to help Peter (Adam Pally) be honest with his wife or Peter comes to New York to make sure Mindy is taking care of herself, the two always find a way to keep in touch.
Damon and Bonnie on "The Vampire Diaries" — Though many thought Stefan (Paul Wesley) would be the one to make sure Damon (Ian Somerhalder) behaved in Season 7, it was actually Bonnie (Kat Graham) who ended up forging the strongest bond with Damon. She kept him on the straight and narrow, even if they didn't always agree about how he did that.
DJ and Kimmy on "Fuller House" — These two grew up as neighbors on "Full House" and are roommates as adults on "Fuller House." Kimmy (Andrea Barber) and DJ (Candace Cameron Bure) prove good friendships stand the test of time — and that's not just a TV storyline. The two have remained besties offscreen, too.
Jessica and Trish on "Jessica Jones" — Trish (Rachael Taylor) and Jess (Krysten Ritter) are always there for each other, even when they claim they don't need anyone else. They're sisters for life, whether they're fighting mind-controlling psychopaths or just need a drinking buddy.
Jackson and Ben on "Grey's Anatomy" — There are a lot of female friendships on "Grey's Anatomy," but Jackson Avery (Jesse Williams) and Ben Warren (Jason George) have definitely been fostering a bromance this year. They vent to each other, stay at each other's places when they have relationship issues, and give each other advice. If these two manage to stay alive while working at Grey Sloan Memorial, their friendship is sure to survive for years to come.
What are your favorite TV friendships? Sound off in the comments section below!
© Copyright IBTimes 2023. All rights reserved.