Why 'Rogue One: A Star Wars Story' Is Reportedly Going Through Reshoots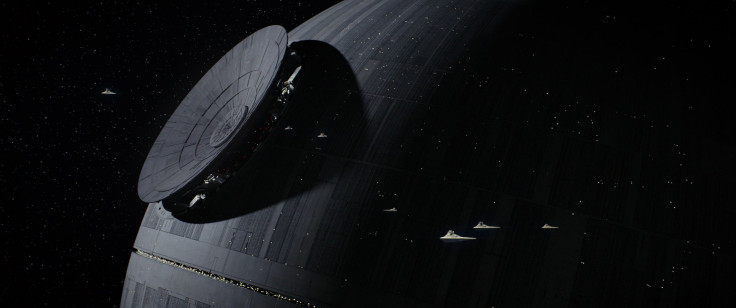 There could be a disturbance in the force. "Rogue One: A Star Wars Story" is one of the most anticipated movies of the year, but it might have hit a bump. Studio executives are reportedly not pleased with the finished product and want parts to be filmed again.
According to the New York Post's Page Six, "Rogue One: A Star Wars Story" will need reshoots before the movie is released in December. Sources said Disney executives are demanding four weeks of "expensive reshoots" in July.
The publication reports that the film also hasn't been testing well, which is why the studio wants reshoots. A Disney source said additional shooting was expected regardless so the film can be "the absolute best it can be."
"Coming off 'The Force Awakens,' there's an incredibly high bar for this movie, and we have a responsibility to the franchise and to the fans to deliver the best possible movie we can," a source told Page Six.
"Rogue One: A Star Wars Story" will be the first spinoff film in the franchise and will star Felicity Jones, Mads Mikkelsen, Ben Mendelsohn, Forrest Whitaker and Diego Luna. The movie is set to take place between "Star Wars: Episode III - Revenge of the Sith" and "Star Wars: Episode IV – A New Hope," when the Rebels steal the plans to the Death Star.
There has been speculation that "Rogue One: A Star Wars Story" could actually tie in to the latest "Star Wars" trilogy. One of the biggest questions following "Star Wars: The Force Awakens" is the parentage of Rey (Daisy Ridley). Following the "Rogue One" trailer, some believe the lead character in "Rogue One," Jyn Erso (Jones), could actually be her mother. Both characters appear to be similar and the timeline works out. Ridley has denied the rumors, but we won't know for sure until the question gets answered in the films.
"Rogue One: A Star Wars Story" hits theaters Dec. 16.
© Copyright IBTimes 2022. All rights reserved.
FOLLOW MORE IBT NEWS ON THE BELOW CHANNELS