National Diaper Drive: Donate a Diaper and Help a Baby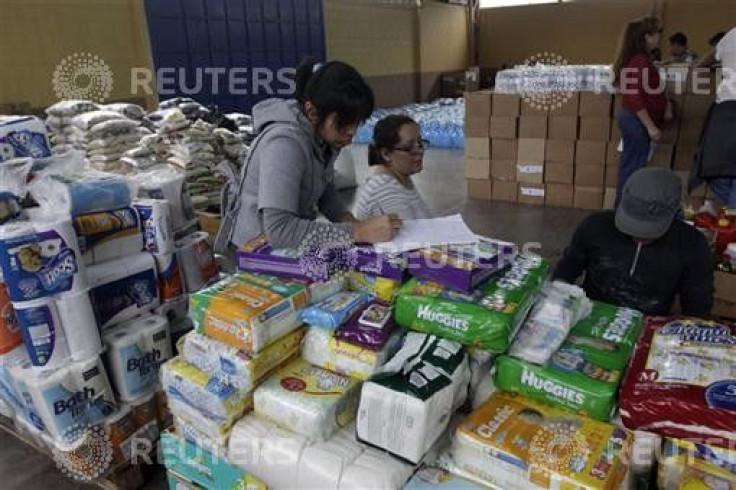 If you are provided with a choice between diaper and grocery, which one you would like to go for?
As a common American mom, struggling to meet her basic needs of life, obviously, grocery will win. This does not mean that diapers are not important. However, unable to afford the high cost of diapers and the large number of diapers needed daily (6-10), moms prefer to keep their babies in wet, dirty diapers for extended periods of time.
At a time when providing their babies with clean and dry diapers have become a serious concern for majority of American families, Weyerhaeuser and the World Vision are holding a national diaper drive from March 12 to 30.
Considering the high demand for diapers and to help the babies in need, Weyerhaeuser, one of the world's largest producers of fluff pulp-cellulose fibers used in diapers, has joined hands with the World Vision, a humanitarian organization.
Diapers are one of the most highly requested items at World Vision's storehouses across the U.S. The challenge is that the need greatly outstrips donations and the problem is only getting worse, explains Romanita Hairston, World Vision's vice president of U.S. programs.
Many are choosing to keep their children in diapers longer to stretch their dollar further. Studies show when children are left in diapers for long periods of time they are often more likely to be abused, Romanita added.
Weyerhaeuser has requested its employees and retirees to actively participate in the campaign by buying and collecting fresh unopened disposable diaper packs in the month of March, to be distributed through World Vision's six domestic storehouses across the country.
Weyerhaeuser and the World Vision have also requested everyone to make the campaign a success by their active participation and donation.
We encourage anyone that would like to participate to join us in this most worthy cause. The bottom line, we can make a difference together - one safe & healthy baby at a time, said Dan Fulton, Weyerhaeuser president and chief executive officer.
You can also participate in the National Diaper Drive:
- By hosting your own diaper drive to benefit your local community groups. Call the local food bank or shelter and enquire whether they can receive diaper donations.
- By Text Giving. Text GIVEUSA to 777444 to make a $10 donation to support World Vision's programs that help to meet the basic needs of children and families in the U.S.
© Copyright IBTimes 2023. All rights reserved.