National Drink Beer Day 2016: 5 Fun Ways To Celebrate This Boozy Holiday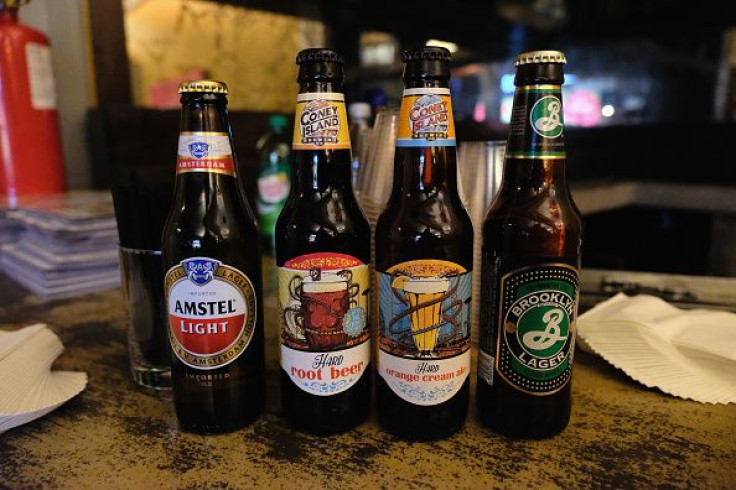 Oktoberfest is here and it's time for everyone to get in the beer drinking spirit. What better way to kick off the ongoing German festival than celebrating National Drink Beer Day. Wednesday marks the day where beer lovers can grab a cold one and just take in the beauty of a tasty brew.
First produced during the Neolithic Era, dating back to as early as 1040, the mixture of water, malt, yeast and hops has become one of the world's most popular beverages. Whether you are all about lager or more of an IPA person, check out these 5 fun ways to celebrate National Drink Beer Day.
1. Have a keg party. There is no better way to relive your epic college days than to get together with a few buddies and hang out around a keg.
2. Go to happy hour. In many bars, beer is typically the cheapest drink on the menu. After a long day of work, make the most of your evening by heading out to your local bar and enjoying a glass or two of your favorite brew.
3. Enjoy some beer in the privacy of your own home. Not everyone is a party animal, some people prefer to drink in peace and quiet. Head to your local supermarket or liquor store and grab a 6-pack of your favorite beer. You can then go home and catch a game on television or watch the latest episode of your favorite series.
4. Go to a beer tasting. It is a real thing, tastings are not specifically reserved for wine. Use Google to type in "Beer tasting" and add your city in at the end. Several options will pop up of local establishments that offer beer tastings.
5. Try out a new beer. This is a day dedicated to drinking beer. Why not try something that you have never had before? Whether it is a unique ale, craft beer or artisanal beer that you would never think to try in a million years, come out of your comfort zone and try something new. You may just find something you like.
Cheers to National Drink Beer Day! Please, drink responsibly during your celebration.
© Copyright IBTimes 2023. All rights reserved.