National Drink Wine Day 2020 Quotes: 14 Sayings In Honor Of Vino
Whether you like red, white or prefer it sparkling, National Drink Wine Day is the most exciting holiday for vino fans. Although there are plenty of other alcoholic beverages and unique cocktails out there, nothing compares the grape greatness that wine has to offer.
On Feb.18, don't miss your chance to drink wine and read some messages about the satisfying beverage. Here are 14 quotes about vino to celebrate National Drink Wine Day 2020:
1. "One should always be drunk. That's all that matters...But with what? With wine, with poetry, or with virtue, as you chose. But get drunk." ― Charles Baudelaire
2. "Sorrow can be alleviated by good sleep, a bath and a glass of wine." ― Thomas Aquinas
3. "The name 'The Tig' comes from a wine called Tignanello, and the first time I had a sip of this wine, it was such an 'aha' moment. I finally understood what people were talking about when they spoke about the body, the legs or structure of wine." ― Meghan Markle
4. "Wine makes every meal an occasion, every table more elegant, every day more civilized." ― Andre Simon
5. "Accept what life offers you and try to drink from every cup. All wines should be tasted; some should only be sipped, but with others, drink the whole bottle." ― Paulo Coelho
6. "I'm like old wine. They don't bring me out very often - but I'm well preserved." ― Rose Kennedy
7. "It is a maudlin and indecent verity that comes out through the strength of wine." ― Joseph Conrad
8. "Wine is the most healthful and most hygienic of beverages." ― Louis Pasteur
9. "The real Antichrist is he who turns the wine of an original idea into the water of mediocrity." ― Eric Hoffer
10. "Beer is made by men, wine by God." ― Martin Luther
11. "Wine is wonderful stuff. But so many people are put off by the snobbery of it." ― John Cleese
12. "Wine can be a better teacher than ink, and banter is often better than books." ― Stephen Fry
13. "Wine is bottled poetry." ― Robert Louis Stevenson
14. "Either give me more wine or leave me alone." ― Rumi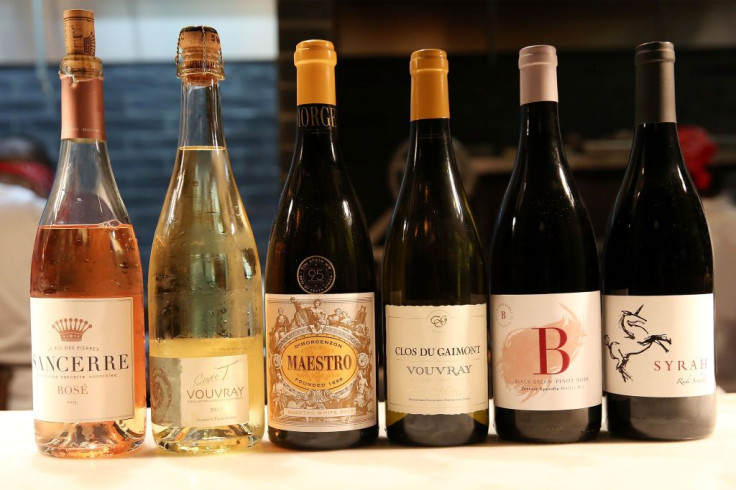 © Copyright IBTimes 2023. All rights reserved.