National Pet Day 2022: What's Your State's Pet Preference? It's Not All Cats And Dogs
Monday marks National Pet Day, and Google Trends has dug into finding the most beloved pet by state -- at least according to its search engine results.
Google Trends has tracked the most searched pets by state, excluding cats and dogs, with some surprising results. The interest in non-traditional pets ranges widely in species across the country
According to the Centers for Disease Control and Prevention, most American households have at least one pet, which comes with plenty of benefits –- such as promoting exercise, which reduces blood pressure, cholesterol levels, and triglyceride levels. Pets can also help their owners to manage loneliness and depression, the CDC said.
But not all pets are of the cat and dog variety, as the results from Google Trends, obtained by USA Today, indicated. The southern regions of the U.S. were particularly interested in bearded dragons, while the guinea pigs proved to be popular in other parts of the country. And for reasons unknown, New Mexico has a fondness for hamsters, Google Trends showed.
What your state's most searched pet? Take a look at the results from Google Trends, as provided by USA Today:
Alabama – Bearded Dragon
Alaska – Guinea Pig
Arizona – Guinea Pig
Arkansas – Bearded Dragon
California – Guinea Pig
Colorado – Sugar Glider
Connecticut – Chinchilla
Delaware – Chinchilla
Florida – Bearded Dragon
Georgia – Bearded Dragon
Hawaii – Guinea Pig
Idaho – Chinchilla
Illinois – Chinchilla
Indiana – Bearded Dragon
Iowa – Chinchilla
Kansas – Guinea Pig
Kentucky – Guinea Pig
Louisiana – Bearded Dragon
Maine – Chinchilla
Maryland – Guinea Pig
Massachusetts – Guinea Pig
Michigan – Guinea Pig
Minnesota – Chinchilla
Mississippi – Bearded Dragon
Missouri – Bearded Dragon
Montana – Sugar Glider
Nebraska – Guinea Pig
Nevada – Chinchilla
New Hampshire – Chinchilla
New Jersey – Guinea Pig
New Mexico – Hamster
New York – Guinea Pig
North Carolina – Bearded Dragon
North Dakota – Chinchilla
Ohio – Chinchilla
Oklahoma – Guinea Pig
Oregon – Chinchilla
Pennsylvania – Guinea Pig
Rhode Island – Chinchilla
South Carolina – Bearded Dragon
South Dakota – Guinea Pig
Tennessee – Bearded Dragon
Texas – Guinea Pig
Utah – Chinchilla
Vermont – Guinea Pig
Virginia – Guinea Pig
Washington – Guinea Pig
West Virginia – Chinchilla
Wisconsin – Guinea Pig
Wyoming – Guinea Pig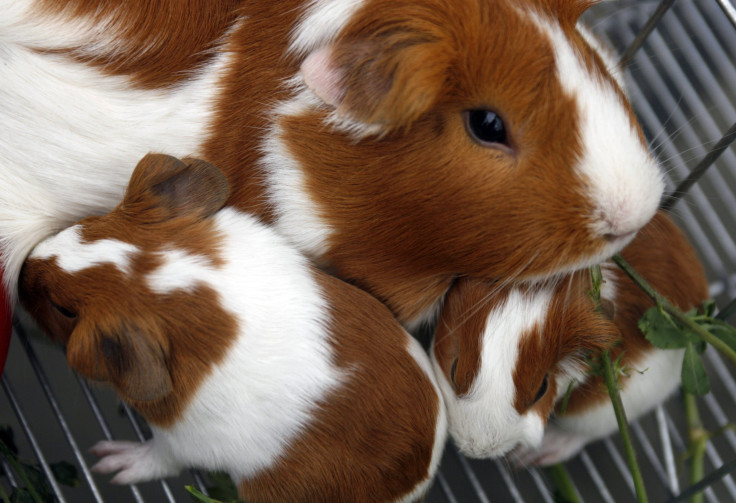 © Copyright IBTimes 2023. All rights reserved.