National Single Parent Day Facts And Quotes For Moms, Dads And Children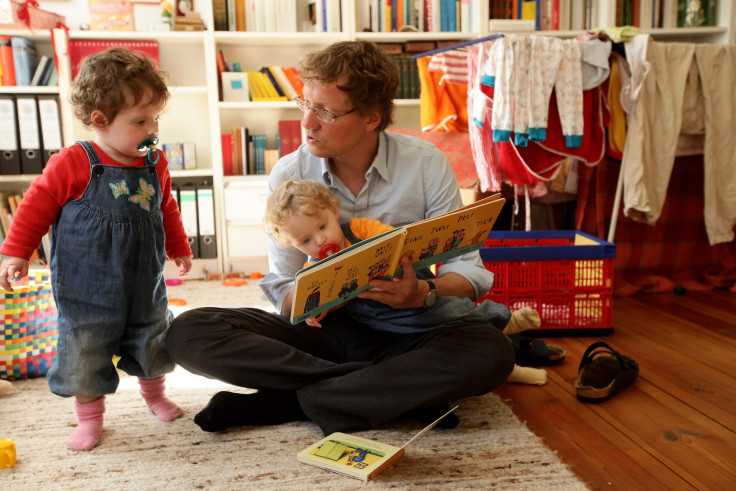 Tuesday marked National Single Parent Day throughout the United States as a means to honor those mothers and fathers who are raising children on their own. The day has been nationally recognized for more than 30 years. These facts and quotes celebrate the dedication of single parents.
National Single Parent Day began in 1984. President Ronald Reagan signed Proclamation 5166 declaring it a national day of recognition for the millions of single parents raising children in the United States. "Single parents deserve our recognition and appreciation for their demonstrated dedication to their young," the proclamation read.
In 1970, 13 percent of families in the U.S. were raised by single parents. By 1996, that number had doubled, according to Encyclopedia.com.
Around 35 percent of children in the U.S. are being raised by single parents. Almost 25 million children under the age of 18 were from single parent families in 2015, according to children's charity the Annie E. Casey Foundation.
Eighty percent of single-parent homes are headed by mothers. According to data gathered by Single Mother Guide, one in four children under the age of 18 were being raised without a father.
"I call on the people of the United States to recognize the contributions single parents are making, sometimes under great hardships, to the lives of their children, and I ask that they volunteer their help, privately or through community organizations, to single parents who seek it to meet their aspirations for their children." President Ronald Reagan, Proclamation 5166
"I truly have a village supporting me. My son has godmothers, godfathers, grandparents and so many others in his live who love him as much as I do. They're there for both of us. I may not have a mate or husband, but I'm definitely not a single parent." Jill Scott, musician
"Being a single parent is twice the work, twice the stress and twice the tears, but also twice the hugs, twice the love and twice the pride." Unknown
"I don't think I realized how stressed I was, being a single parent. It was really, really stressful. It's not easy on anybody." Reese Witherspoon, actor
"Single moms: You are a doctor, a teacher, a nurse, a maid, a cook, a referee, a heroine, a provider, a defender, a protector, a true Superwoman. Wear your cape proudly." Mandy Hale, writer
"It takes a tremendous amount of strength to be a single mother. To hold down the fort of a home, a life and your child's entire happiness." Nikke Rowe, author
"For me, already being part of a single-parent household and knowing it was just me and my mom, you would wake up times and hope that the next day you'd be able to be alongside your mother because she was out trying to make sure that I was taken care of. But all I cared about was her being home." LeBron James, athlete
"Over the years, I've clung to this label of 'single mother.' It has been my cape, my shield, the way I defend myself against anything or anyone who might hurt me. I've stamped it on my Facebook page, used it on my Twitter account and declared it in conversations with friends and strangers. I'm a single mom, I said. I can stretch, endure and breathe fire. You can't touch me." Wendy Fontaine, writer
© Copyright IBTimes 2023. All rights reserved.