National Yo-Yo Day: Some Fun Facts About The Toy
Every year on June 6, we celebrate National Yo-Yo Day. It coincides with the birthday of Chicago businessman Donald F. Duncan Sr, who in the 1930s, got into the yo-yo business.
Yo-Yo was first sold in the US by Pedro Flores, a Philippine immigrant. In the 1920s, Flores began making the toy in America and was fascinated by how people here took to the toy.
However, Duncan, a marketer, entrepreneur and manufacturer of wooden novelty items and toys, quickly realized this toy's potential. According to Smithsonian, he quickly raised $5,000 to purchase initial rights to the yo-yo from Flores and founded Donald F. Duncan Inc.
By 1932, Duncan had secured Flores's remaining assets, including the all-important trademark. He soon became the country's leading yo-yo producer, until the trademark expired in 1965. Today, plastic yo-yos have flooded the market.
So, as we celebrate this toy, here are some fun facts about Yo-Yos.
1) Yo-Yo In Space: In 1985, Yo-Yo was taken to space by NASA's Space Shuttle Discovery mission as part of their "Toys In Space" project. The plan was to see the effect of microgravity on the toy. The result: You could release the yo-yo, but without gravity, it wouldn't "sleep" (that's where it keeps spinning at the end of the string) and would come back up the string. Watch the video here.
2) Yo-Yo And Japan: While Yo-Yo championships are famous all over the world with a world competition held every year, it is the Japanese who have been dominating the game over the last few years. Shu Takada is a prominent player and champion from Japan. Aged 23, Takada has six world championships under his belt and a video of him performing in a Spider-Man costume recently went viral.
3) The Largest Yo-Yo Weighs 256 Pounds: Want to see the largest Yo-Yo? Head to the Chico's National Yo-Yo Museum in California. This piece of art, which got into the Guinness Book of World Records, was designed by Tom Kuhn. And guess what, it actually works!
4) Napolean And Nixon Played Yo-Yo: Much before this toy dominated the US, it had already been popular in ancient Europe. History has it that General Napoleon and his troops were seen with Yo-Yo before the battle of Waterloo to bust stress. A century later, in 1974, President Richard Nixon appeared on a television show with a yo-yo.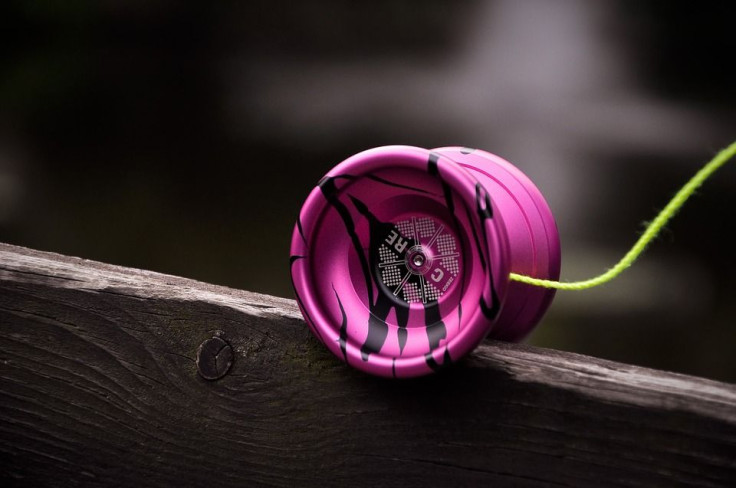 © Copyright IBTimes 2023. All rights reserved.
FOLLOW MORE IBT NEWS ON THE BELOW CHANNELS