National Zoo's Giant Panda Mei Xiang Gives Birth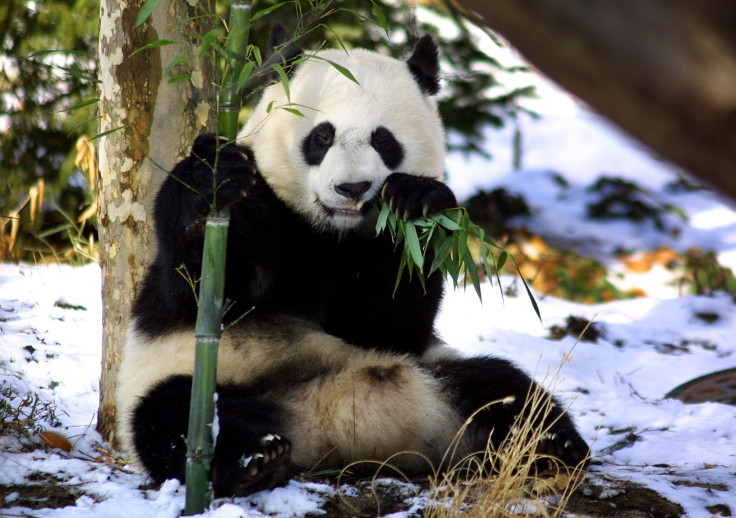 The National Zoo in Washington has a new baby panda on board. According to a representative of the National Zoological Park, giant panda Mei Xiang gave birth on Friday afternoon. Her water broke around 3:36 p.m. EDT, and she appeared to be having contractions at the time, the Washington Post reported.
The zoo shared the news of the panda's birth through Twitter with a tweet posted at 5:32 p.m.:
Before the birth, the National Zoo shared that the animal could be in labor for as long as 10 hours. Luckily for all concerned, the newest member of the zoo family was in a bit of a hurry to arrive.
Still, zoo personnel are monitoring Mei to see whether another cub may be born because giant pandas often give birth to twins. "We are continuing to monitor Mei for the potential birth of second cub," the Post quoted senior zoo curator Brandie Smith as saying.
Pregnancy watch at the zoo began Aug. 7. Zoo staffers shut down the panda house the following day after sharing that Mei would be entering the final stage of her pregnancy.
Because giant pandas go through the same physiological stages regardless of whether they are pregnant, it is tough to tell when a panda is carrying a cub. The only way to fully validate the presence of a cub is either one being born or the stage closing out with no birth.
Mei had five false pregnancies in row between 2007 and 2012. She finally gave birth to a cub last September. But it died six days later, most likely as the result of a liver issue, CBS News reported at the time.
Mei was artificially inseminated twice on March 30. This came after attempts at natural breeding with the zoo's male panda failed.
Before last year's pregnancy, zoo officials had been speaking with Chinese officials about possibly replacing Mei. After she became pregnant, however, it was decided she would stay at the zoo.
"The best indicator of somebody who's going to give us a healthy panda is one who most recently had one," zoo director Dennis Kelly told the Washington Post in an interview Aug. 20. "We're cautiously optimistic that Mei Xiang will deliver a healthy cub, or two. We're prepared for twins."
© Copyright IBTimes 2023. All rights reserved.