NATO Summit: Here's What US First Ladies Wore Through The Years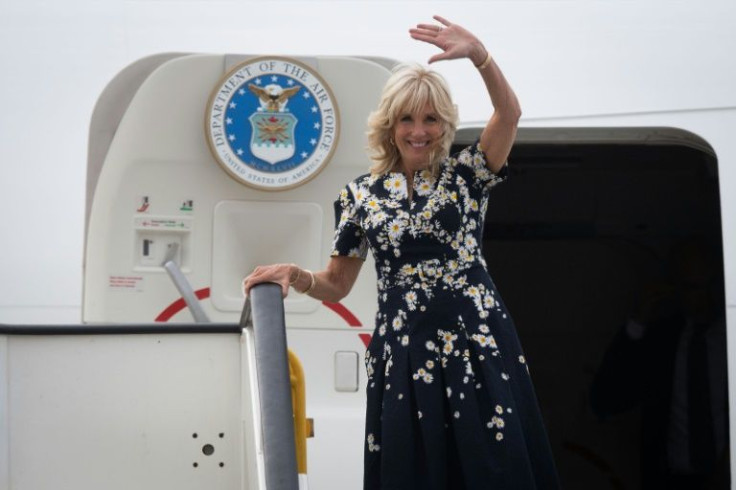 KEY POINTS
First ladies often join their husbands to help entertain foreign dignitaries at a variety of events
Hillary Clinton wore a pale yellow pantsuit and matched it with a set of gold jewelry
Jill Biden wore an all-white pantsuit paired with layered pearl necklaces and open-toe black heels
First Lady Dr. Jill Biden has been setting a fashion trend at the North Atlantic Treaty Organization (NATO) summit, donning an all-white pantsuit in the 2022 summit at Madrid during an audience with the King and Queen of Spain.
Since NATO's inception in 1949, heads of state have gathered at least every other year to discuss the most pressing global politics, and first ladies often join their husbands to help entertain foreign dignitaries at a variety of events, including dinners and state receptions, as well as daytime charity outings.
With this year's convention in Vilnius, Lithuania, and the Bidens skipping the dinner, here's a look back at the outfits the first ladies wore during NATO summits.
NANCY REAGAN
First lady Nancy Reagan accompanied her husband, President Ronald Regan, for the 1982 NATO summit in Germany.
When they arrived at Tempelhof Airport, Nancy donned a ribbon-trimmed skirt over a plaid pussy bow blouse.
BARBARA BUSH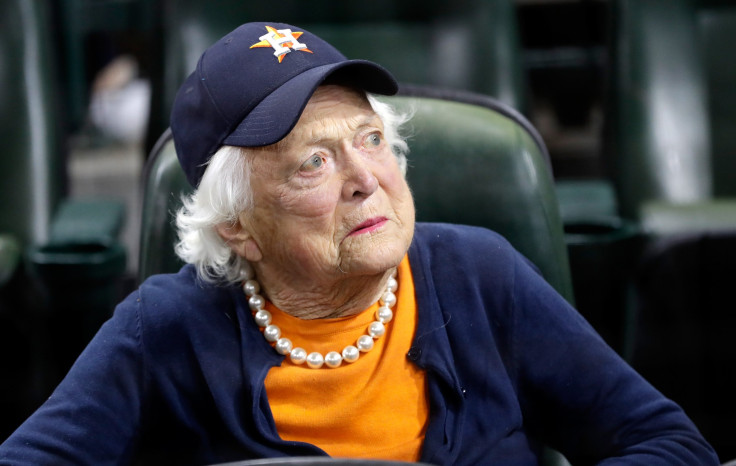 During the 1989 NATO Summit in Brussels, Belgium, President George H.W. Bush was accompanied by First Lady Barbara Bush, who was wearing her signature pearl earrings and necklaces, as well as a black-and-white blouse and dark blue blazer.
HILLARY CLINTON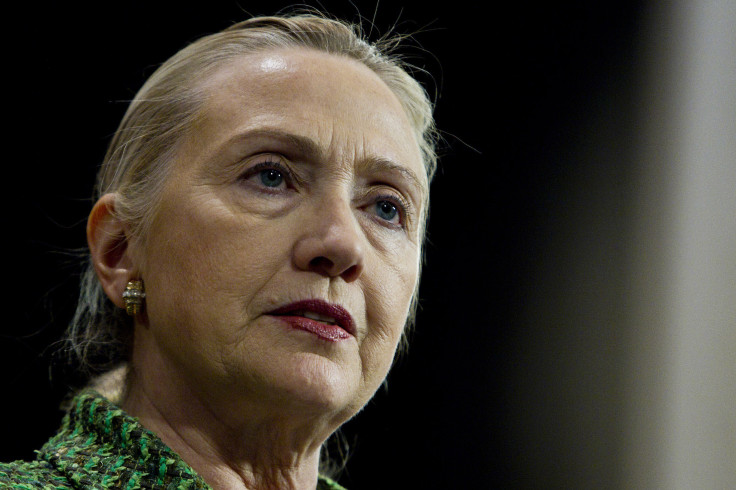 In 1999, former President Bill and his First Lady former Sec. Hillary Clinton hosted NATO leaders at a dinner at the White House.
True to her fashion, Hillary wore a pale yellow pantsuit and matched it with a set of gold jewelry.
LAURA BUSH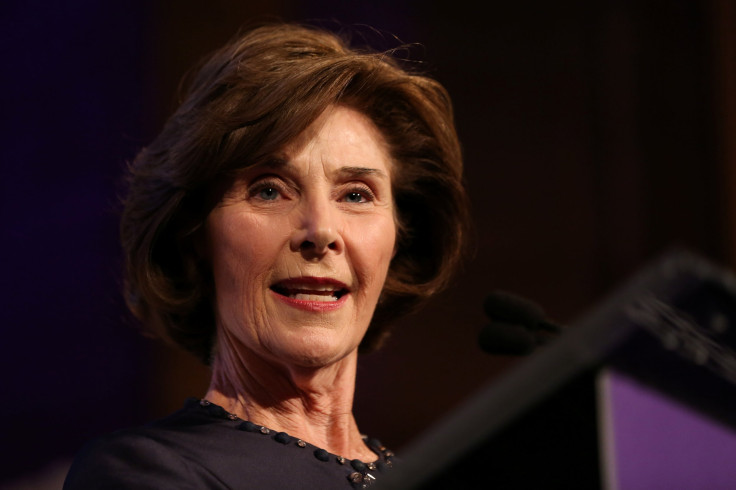 For the 2008 NATO Leaders' Summit in Bucharest, Romania, First Lady Laura Bush arrived with President George W. Bush wearing a white-collared blouse hidden within a black blazer and a pantsuit.
MICHELLE OBAMA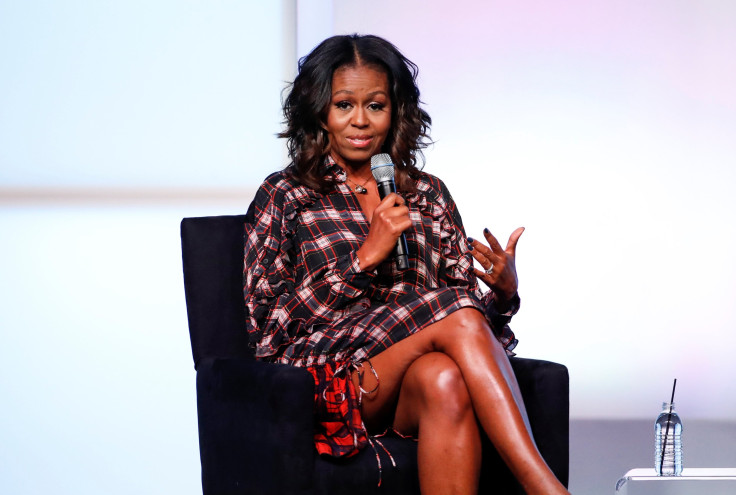 During the 2009 NATO Summit in France and Germany, First Lady Michelle Obama, known for her stylish look, wore a fuchsia floral midi dress paired with black kitten heels and a coordinating black overcoat.
For the evening, she wore a black sleeveless knit dress and a ruffled skirt by Azzedine Alaia. She paired the outfit with hoop earrings and a chunky bangle bracelet.
MELANIA TRUMP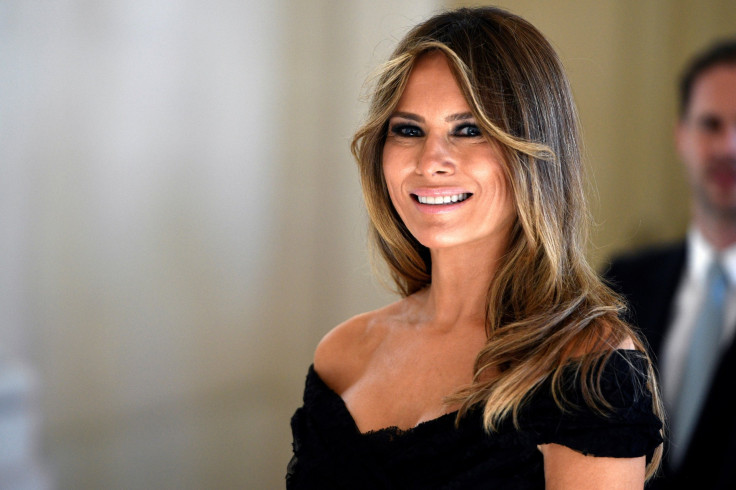 First Lady Melania Trump attended a reception and dinner during the 2018 NATO Summit in Brussels, Belgium, wearing a sleeveless tulle midi dress with floral embroidery made by Elie Saab. She also paired it with a Christian Louboutin heels.
JILL BIDEN
For the 2022 NATO Summit held in Madrid, First Lady Dr. Jill Biden wore an all-white pantsuit paired with layered pearl necklaces and open-toe black heels with crystal embellishments.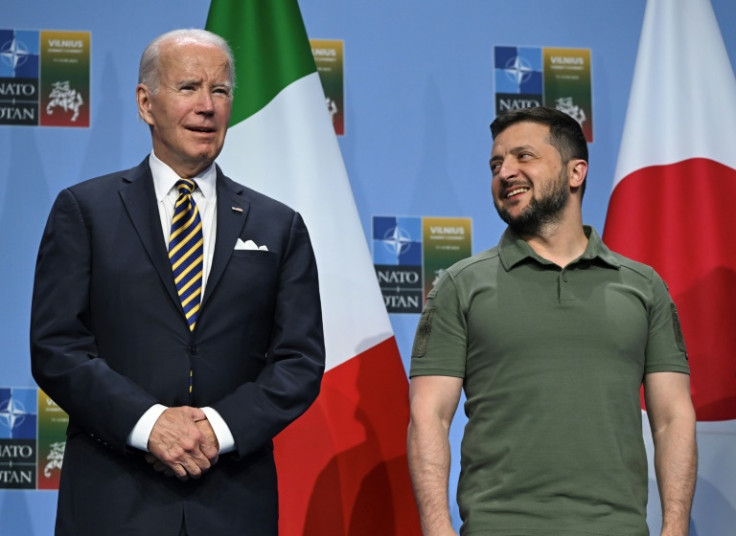 © Copyright IBTimes 2023. All rights reserved.