Natural Gas Boom Is Attracting Manufacturing To The US From Overseas To Take Advantage Of Cheaper Fuel, Feedstock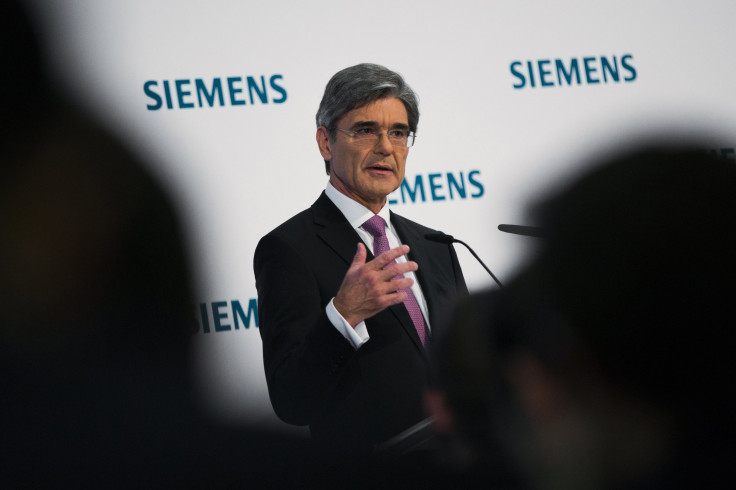 In the wake of the American shale gas boom and the resulting cheaper power, U.S. manufacturers have been moving their work back home from overseas, and now foreign manufacturers, especially from Europe, are moving their facilities to the U.S.
While prices in the U.S. power market have fallen due to cheap natural gas, prices in Europe's power market are much higher, lifted by subsidies for renewable wind and solar power projects. European utilities have been decommissioning thousands of gigawatts from turbines in an effort to minimize losses.
One of the latest examples of a European company moving its manufacturing to the U.S. is Germany's Siemens AG (FRA:SIE), which supplies equipment to companies that extract and ship natural gas, converts the fuel into power, and uses electricity on a large scale for manufacturing.
"Even though we have already missed a few opportunities, especially in unconventional oil-and-gas exploration, we still have excellent market-entry opportunities, especially in North America," Siemens CEO Joe Kaeser said at a news conference on Wednesday.
On Tuesday, Kaeser named former Royal Dutch Shell PLC (LON:RDSB) strategy head and American Lisa Davis as the new chief of the power business for Siemens. She will work from the U.S, a first for Munich-based Siemens, the Wall Street Journal reported. Siemens competes with Conneticut-based General Electric Co. (NYSE: GE).
Germany's BASF SE (ETR:BAS), the world's largest chemical company, announced this month it was considering building a $1.4 billion plant in the U.S. to convert natural gas into propylene, used in many petrochemicals.
Austria-based steelmaker Voestalpine AG announced plans last year to invest more than $760 million in a Texas plant, motivated by inexpensive shale gas.
While a decade ago, American manufacturing jobs were flowing to China, this year, more than 50 percent of $1 billion-plus U.S. companies with operations in China are considering moving all or part of their production back home, according to Boston Consulting Group. For example, Wal-Mart Stores, Inc. (NYSE: WMT) plans to move about $50 billion in manufacturing to the U.S.
According to the National Association of Manufacturers, the exodus is due to high Chinese energy prices compared to America's, escalating wages in China, lack of protection for intellectual property, air pollution and land prices.
© Copyright IBTimes 2023. All rights reserved.