?Natural Ice Palace? Discovered Deep Inside Austrian Glacier Opened to Visitors (PHOTOS)
The Nature Ice Palace (Natur Eis Palast), discovered by chance in August 2007 inside the Hintertuxer Glacier in the Austrian province of Tyrol, has been opened to the public since November 3, 2008.
The astounding glacial "palace" was discovered by Roman Erler of Natursport Tirol, an adventure travel company, as he found a hollow in the glacier Hintertuxer, which is located in the Zillertal Alps at the "Gefrorene Wand" (Frozen Wall) summit at 3288 meters (10787 feet).
Considering the natural phenomenon of the movement of glaciers, expeditioners did not consider opening the icy cave to the public.
However, since surprisingly little movement of the ice wall was recorded over time, the glacial ravine has been opened.
According to local tour operators, who provide guided tours inside the natural ice cave, the temperature inside the cave is constant between 0°C and -2°C.
To reach the "Nature Ice Palace," dubbed so because of the presence of plenty of ice crystals and pillars, tourists have to start about 200 meters away from the highest point of the Hintertuxer Glacier. A snowy pathway from the viewing platform at the Gefrorene Wand leads to the palace gateway.
The "Ice Palace" features a frozen glacial lake, a glittering crystal chamber up to 15 meters high, ice stalactites up to 7 meters long, frozen waterfalls and various natural ice formations that present a spectacular view of Nature's unique phenomenon.
Have a look at some of the most unique pictures of Nature Ice Palace hidden deep inside Austrian glacier: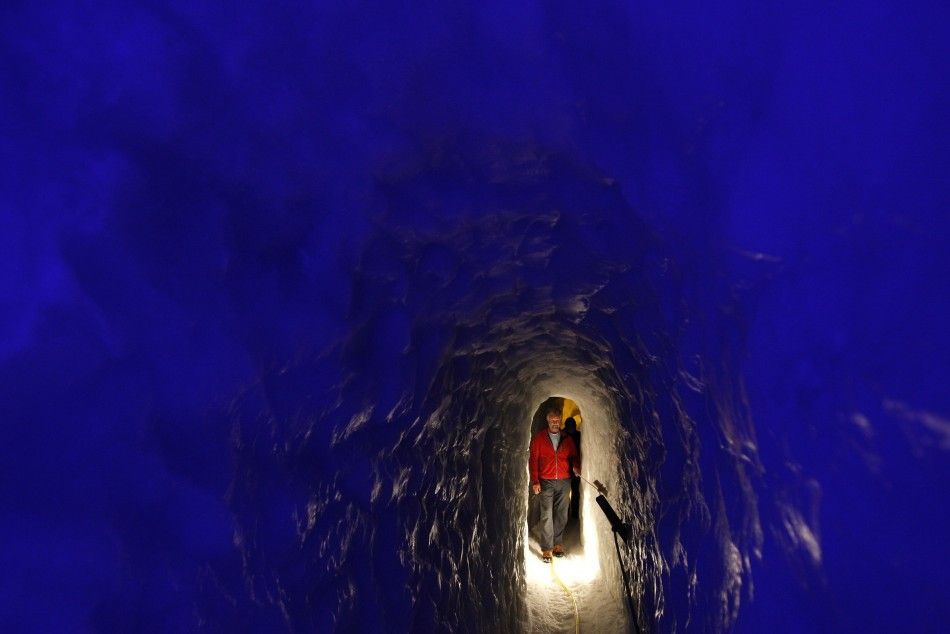 © Copyright IBTimes 2023. All rights reserved.