Navy SEAL At Center Of Controversy May Not Be Fit To Serve Despite Presidential Favor
U.S. Navy SEAL Special Operations Chief Edward Gallagher is back in the news this week after learning that he and three other individuals will be brought before a board to determine whether they are fit to continue serving as members of the elite special operations team.
This move comes only days after President Donald Trump reinstated the rank that he had been stripped off in a move that conflicted with his advisors and senior military leadership.
Gallagher made headlines when he was accused of murdering captured Islamic State Fighter by stabbing the wounded prisoner in the neck in 2017. In a move to have him removed from the team, several junior sailors reported his actions when they returned home from Iraq. He was eventually found not guilty of murder but was convicted of a lesser charge of posing with the man's corpse.
This is not the only highly controversial move that President Trump has made in the last week as he also pardoned two Army officers who were accused and convicted of war crimes similar to those of Chief Gallagher.
According to a report by CNN advisors to the President warned Trump that his intervention could damage the integrity of the military judicial system, the ability of military leaders to ensure good order and discipline, and the confidence of U.S. allies and partners who host American troops.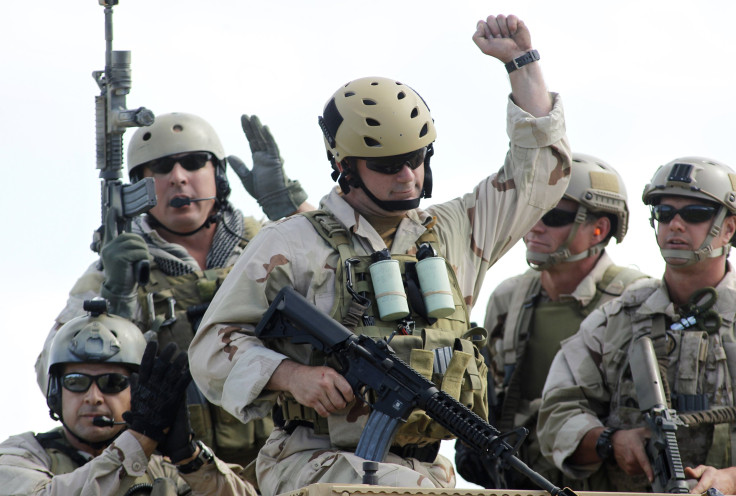 That sentiment appears to ring true, a source from the same unit as Gallagher told International Business Times that the generalized feeling in the Navy is that they are powerless to carry out any punishments against the Chief, and leaders feel that the President may step in and reverse anything that is handed down.
The Chief has applied for retirement but is yet to be separated from active duty, the report cites an anonymous source as saying that the Chief has continued to defy orders, particularly associated with coming into contact with people that testified against him. Chief Gallagher does have the option of finding a new job in the Navy, if he does elect to stay in the service, despite what the President says. The Navy can also opt to let the chief stay a SEAL and refuse to deploy him.
© Copyright IBTimes 2023. All rights reserved.