Nazis In America: Hawaii USTA Tournament Plays Hitler-era National Anthem Before German Player's Match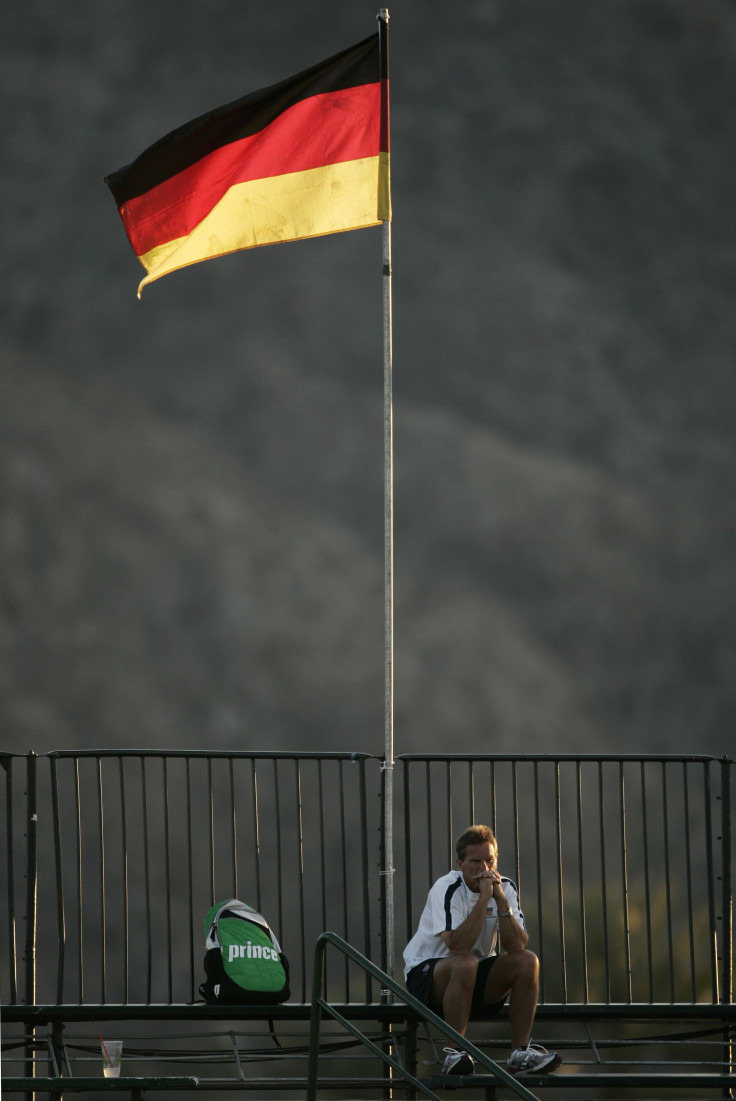 The U.S. Tennis Association has apologized for playing a version of the German national anthem once used as Nazi propaganda before a match featuring Andrea Petkovic, a German national, at a tournament Saturday in Hawaii. Petkovic, who has played in the Fed Cup for 13 years, called the mix-up " the worst thing that has ever happened to me."
"I thought it was the epitome of ignorance, and I've never felt more disrespected in my whole life, let alone in Fed Cup," Petkovic told the Associated Press following her loss to American Alison Riske. Petkovic said she felt so strongly she even considered leaving the court before the match.
In video footage of the incident, the crowd and Petkovic's German teammates can be seen trying to sing different lyrics on top of those being belted out by Will Kimball, an employee at a local hospital and onetime professional opera singer who was asked to sing the anthem in German. Kimball mistakenly sang a version of the German national anthem called "Deutschlandlied," from 1841, written nearly a century before Adolf Hitler rose to power but later used by his Nazi party for propaganda purposes.
The first verse of the "Deutschlandlied" is "Deutschland, Deutschland uber alles, uber alles in der Welt," and translates to "Germany above all, above all in the world." After the Nazis had incorporated these words into their own anthems to accentuate the power of their political party, the song was briefly banned in the country after World War II. Now, only its third verse remains in the German national anthem, which is titled "Einigkeit und Recht und Freiheit" which translates into "Unity and justice and freedom," RT reported Sunday.
The U.S. Tennis Association has apologized for the confusion, offering "its sincerest apologies to the German Fed Cup team and all of its fans for the performance of an outdated national anthem."
© Copyright IBTimes 2023. All rights reserved.