NBC Reporter Covers Mic With Condom, 'Practicing Safe' Hurricane Ian Reporting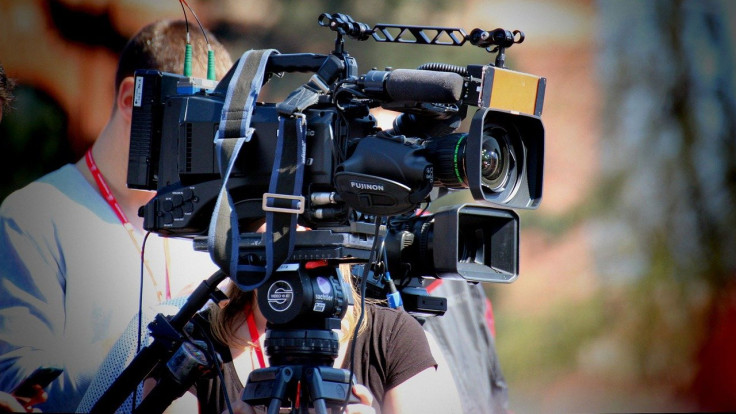 KEY POINTS
NBC 2's Kyla Galer used a mic wrapped in a condom during her report on Hurricane Ian on Wednesday
The three-time Emmy winner defended the practice, saying it helped protect the reporting gear
Galer continued to report on Ian following her controversial broadcast
A reporter in Florida used a microphone wrapped in a condom during a live broadcast on Hurricane Ian.
NBC 2's Kyla Galer was covering Ian's landfall in Florida from a parking lot in Fort Myers Wednesday when viewers noticed her mic and its makeshift cover, the New York Post reported.
Her colleague, ABC 7's Jeff Butera, included a close-up photo of the condom-wrapped audio device in a Twitter post.
"Yes, it's a condom. Nothing better to waterproof a microphone," Butera wrote.
"We practice safe hurricane reporting," he said in the post, which Galer shared.
A Twitter user called out NBC News over the scene, claiming the organization "really got this woman [Galer] out here holding a mic wrapped in a condom up to her face."
Galer, a Boston native, reportedly defended the practice on her Instagram Stories.
"It is what you think it is. It's a condom. It helps protect the gear. You can't get these mics wet. There's a lot of wind and a lot of rain, so we gotta do what we gotta do, and that is put a condom on the microphone," the three-time Emmy winner was quoted as saying.
Galer continued to report on Ian following her broadcast from Fort Myers, posting clips of floodings, strong winds and power line explosions on her Twitter account.
Ian, which made landfall in Cayo Costa on Wednesday afternoon, has left more than 2.4 million homes and businesses in Florida without power, data provided by PowerOutage.us showed.
The hurricane also flooded streets and buildings, trapping many people in their homes.
Ian has weakened from a Category 4 hurricane to a Category 2 since making its landfall. It is expected to leave the Florida peninsula Thursday.
However, Florida Gov. Ron DeSantis and other officials warned Wednesday evening that residents in the state's central and northeast regions could still see tornadoes, high winds and flash flooding as it moves inland.
President Joe Biden's administration has prepared 300 ambulances, 1,300 federal response workers, 110,000 gallons of fuel and 18,000 pounds of propane to aid Florida, according to the White House.
The federal government was also staging 3.7 million meals and 3.5 million liters of water in Alabama.
"We'll be there to help you clean up and rebuild, to help Florida get moving again. And we'll be there every step of the way. That's my absolute commitment to the people of the state of Florida," Biden was quoted as saying Wednesday," Biden said.
Ian is the strongest hurricane to make landfall in Florida in terms of wind speed.
It is tied with Hurricane Charley in 2004 as the fourth most powerful storm to hit the U.S.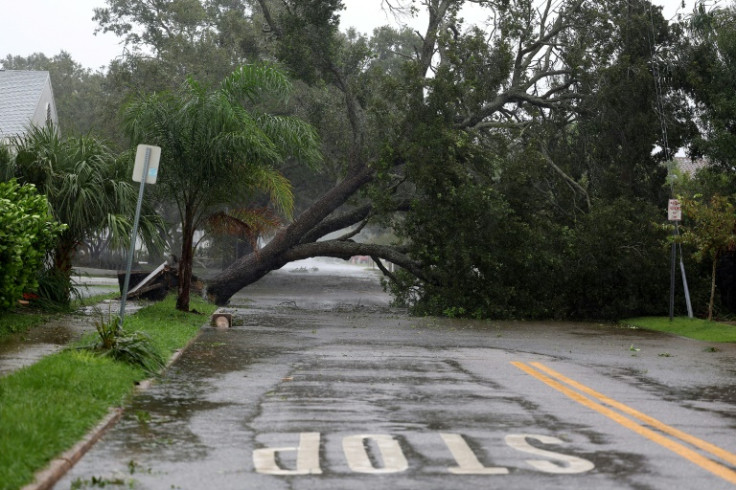 © Copyright IBTimes 2023. All rights reserved.