NBC's 'The InBetween' Series Premiere: How You Know The Cast
NBC's giving viewers a police procedural with a sci-fi twist with the premiere of its new drama, "The InBetween," tonight.
The series is partly about solving homicides and partly about therapy for dead people. A woman, who gets visions — of both the past and the future —and who has the ability to see unsettled spirits, helps her detective father solve challenging murder cases in the new show.
Before "The InBetween," which was created by Moira Kirland ("Madam Secretary"), premieres tonight, get to know the cast:
Harriet Dyer (Cassie)
She was in a few episodes of "Janet King," a spinoff of the Australian legal series "Crownies," in 2014, before joining the Australian drama "Love Child" later that year. Dyer stayed on the show until 2017 and then moved over to the comedy series, "The Other Guy."
During that time and beyond (2015-2018), she was also on the crime-comedy "No Activity." Most recently, she was in the comedy flick "The Way We Weren't" with Fiona Gubelmann and Ben Lawson.
Justin Cornwell (Damien Asante)
The actor landed his first series regular gig with CBS' 2017 TV show adaptation of "Training Day," which also starred Katrina Law and the late Bill Paxton. The show ended after one season, and Cornwell then worked on a 2018 fantasy film, "We Are Boots," and TNT's 2019 mini-series, "I Am the Night," with Chris Pine.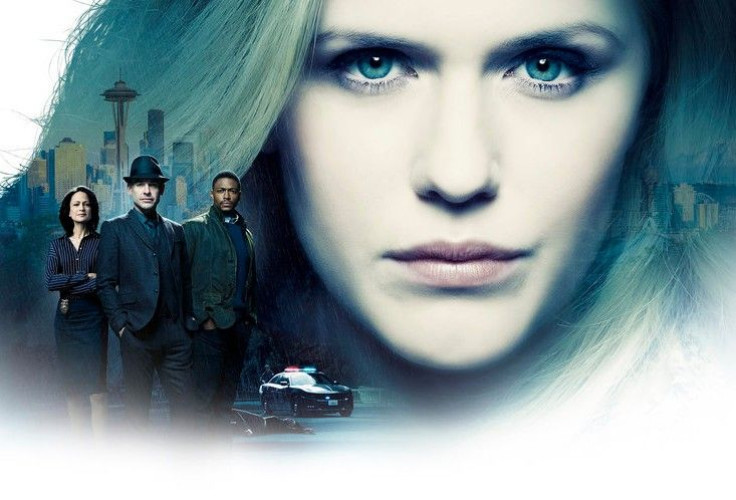 Anne-Marie Johnson (Lt. Swanstrom)
She starred as Nadine Hudson-Thomas in "What's Happening Now!!," ABC's '80s sequel series to '70s sitcom "What's Happening Now!!" After that, she went on to have roles in movies like "Strictly Business" and "Uncorked" and on shows like "In the Heat of the Night," "In Living Color," "Melrose Place," "JAG," "That's So Raven" and "For the People."
Cindy Luna (Det. Maria Salinas)
In 2009, Luna joined Telemundo's new drama, "Más sabe el diablo," which she was on for over 70 episodes. From 2010 to 2017, she guest-starred on shows like "The Bold and the Beautiful," "NCIS: Los Angeles" and "Castle," before landing the role of Carmen on CMT's Billy Ray Cyrus series, "Still the King."
Most recently, she played Conchita Barros on Season 5 of TNT's "The Last Ship."
Chad James Buchanan (Will)
Aside from having small roles on TV shows like "Glee," "Grey's Anatomy" and "Jane the Virgin," Buchanan also had a short arc as Dave on ABC's "Inhumans" in 2017 and a longer gig on Fox's "Star" as Hunter Morgan from 2016 to 2017. In 2018, he played a character named Stu in a Season 8 episode of "American Horror Story."
Paul Blackthorne (Tom Hackett)
The English actor is coming fresh off of his long run (2012-2018, with a 2019 guest appearance) as Quentin Lance on The CW's "Arrow." Before that, he was part of a slew of other TV projects, including ABC's "The River" and "The Gates," NBC's "Lipstick Jungle" and Fox's "24."
"The InBetween" premieres on NBC on Wednesday at 10 p.m. EDT.
© Copyright IBTimes 2023. All rights reserved.