'NCIS' Season 14 Cast Encourages Fans To Vote For Hillary Clinton In 2016 Presidential Election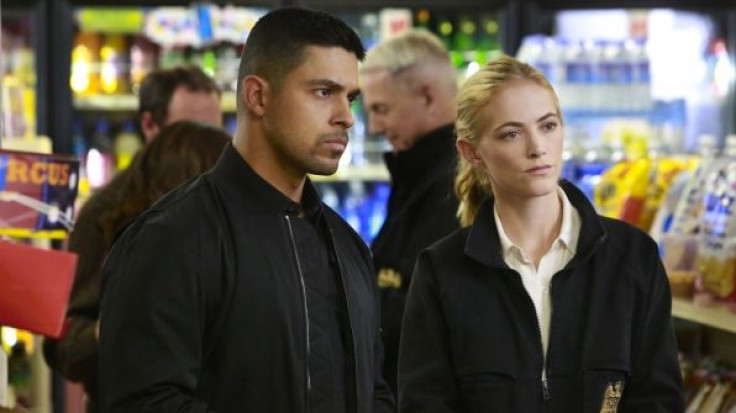 The cast of TV's most watched drama is encouraging its fans to vote. The actors and actresses of CBS' "NCIS" are using social media to urge fans to support their favorite candidate in the 2016 Presidential Election.
Emily Wickersham, who plays NCIS Agent Eleanor "Ellie" Bishop on the long-running series, shared a photo on her Instagram account that shows a man and a woman voting. The image reads, "Vote as you please, but vote!" Wickersham revealed that she supports Presidential hopeful Hillary Clinton by using the popular hashtag #imwithher
New "NCIS" Season 14 cast member, Jennifer Esposito, who plays agent Alexandra "Alex" Quinn, retweed filmmaker Michael Moore's tweet showing that he voted for Hillary Clinton. A few hours later, the former "Blue Bloods" actress highlighted the sexism issue of the election. "This whole election has literally made me so deeply depressed 4 so many reasons," she wrote, "Would this all go on if SHE was a HE? Don't think so."
Another new "NCIS" cast member, Wilmer Valderrama, who plays agent Nicholas "Nick" Torres, urged Latinos to vote on Twitter. The actor shared a one-minute video insisting that people register to vote. "From my family to yours. What do you care about? Register at voteyourfuture.us. You can't vote, if you don't register."
In another tweet, Valderrama stated that he is voting in the election this year because he wants the Latino community to get their respect back.
The 36-year-old actor and activist has championed for the rights of immigrants in the United States. In an interview on CBS News he stated, "To be an American is to be an immigrant." In a recent Huffington Post interview, the "NCIS" star said that there is nothing more patriotic than voting.
"NCIS" is currently on a short hiatus due to the 2016 Presidential Election. Season 14 returns with episode 8 on Tuesday, Nov. 15 at 8 p.m. EDT on CBS.
© Copyright IBTimes 2023. All rights reserved.