Netflix Binge Watching: 9 Shows To Stream On Your Winter Break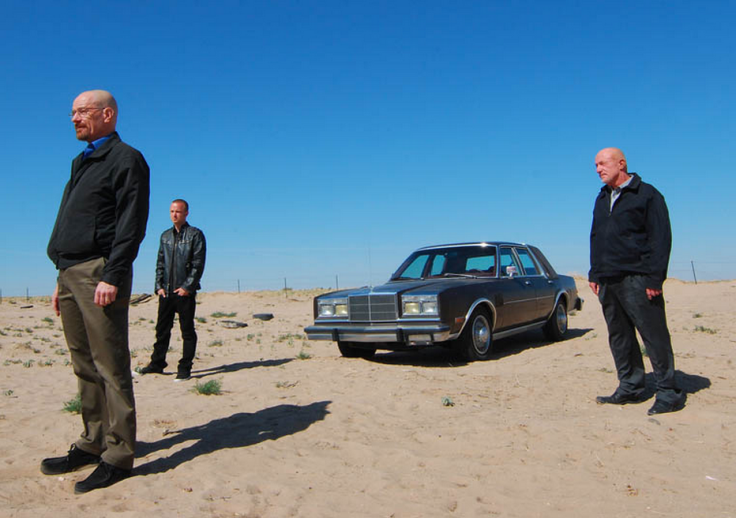 Christmas may be over, but many are still enjoying a break from their normal routines until New Year's. Whether your winter break is from school or work, we've compiled a list of nine TV shows worth binge-watching on Netflix while you enjoy your time off.
"Breaking Bad"
Are you one of the few not on the "Breaking Bad" bandwagon? Well, now's the time to start catching up on the five seasons that are available on Netflix. The spinoff series, "Better Call Saul," is set to premiere on AMC on Feb. 8, and dive into the backstory of fan-favorite character Saul Goodman.
"American Horror Story: Asylum"
"American Horror Story" is a miniseries on FX. For the first time ever, Season 4 brought back a character from a previous season – Pepper (Naomi Grossman). If you're all caught up on "Freak Show," we suggest diving back into Season 2, "Asylum," to learn more about the character of Pepper and how the show is tying everything together.
"Parks and Recreation"
NBC's "Parks and Recreation" is coming to an end in 2015. The final season is set to premiere on Tuesday, Jan. 13, but see where the laughs all started by watching the first six seasons on Netflix.
"Marco Polo"
Looking to dive into something new? "Marco Polo" is the latest original series from Netflix. The 10-episode first season of the historical drama hit the streaming site on Dec. 12, and is said to be a good show to "fill the void" left behind by HBO's "Game of Thrones," which is set to return for its fifth season in spring 2015. "Marco Polo" follows the 13th-century Italian explorer of the same name who "travels the exotic Silk Road to the great Kublai Khan's court."
"House of Cards"
See what the hype is all about with "House of Cards." Season 3 of the hit Netflix series will be available to stream starting Feb. 27, but catch up beforehand with the dramatic first two seasons.
"The Following"
"What could possibly happen next?" That's the tagline for Season 3 of Fox's "The Following," which is set to begin March 2. Learn all about Ryan Hardy (Kevin Bacon) and the dangerous cult leader Joe Carroll (James Purefoy) through the first two seasons available on Netflix.
"Salem"
WGN's haunting series, "Salem," debuted last year. The show was a dramatic take on the real Salem witch trials of 1692. Those interested in the supernatural drama can catch up before Season 2 premieres in April 2015.
"Parenthood"
Only four episodes remain in the sixth and final season of "Parenthood." See where it all started with the first five seasons that are available on Netflix. The show will return to NBC on Jan. 8, and conclude on Jan. 29.
"Twin Peaks"
After 25 years off the air, "Twin Peaks" is set to return to TV. Showtime is rebooting the series in 2016, but those looking to see what the fuss is all about (or who can't remember what happened) can watch the first two seasons on Netflix.
What will you be binge watching on your holiday break? Tweet your thoughts to @AmandaTVScoop.
© Copyright IBTimes 2022. All rights reserved.
FOLLOW MORE IBT NEWS ON THE BELOW CHANNELS