Movies Coming Out In January 2015: 10 Theatrical Release Dates And Trailers For The New Year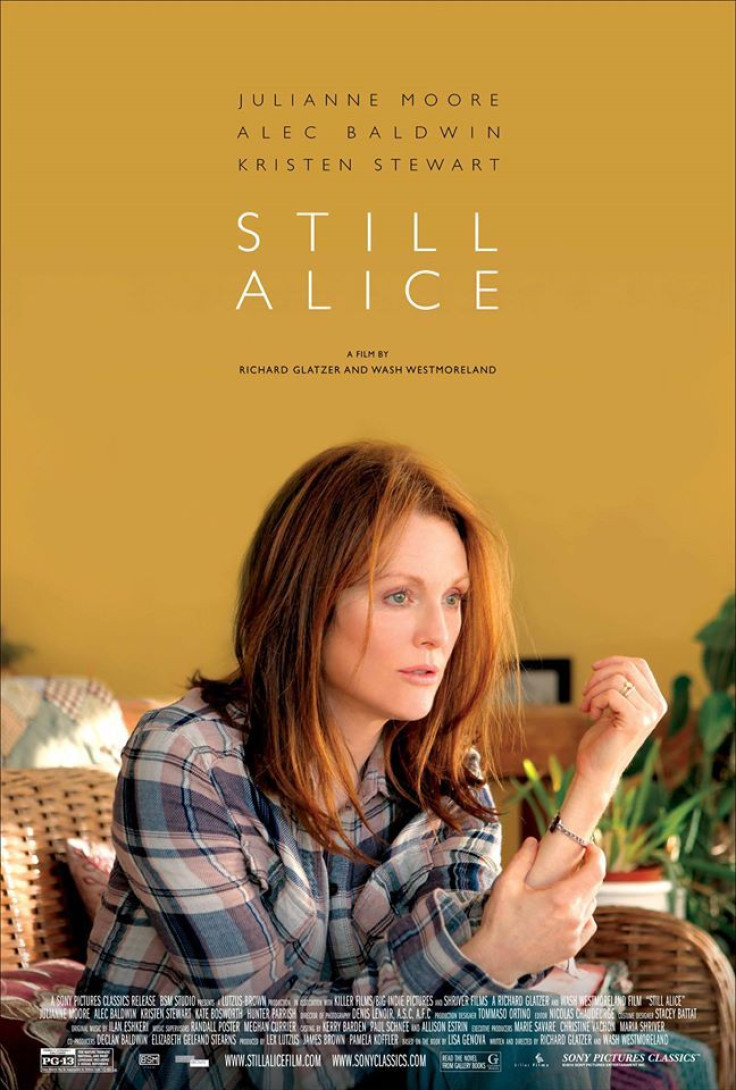 The New Year is almost upon us and that means that a wide variety of new movies will also soon be hitting theaters. With everything from horror films, to comedies and dramas making their debut, there is sure to be a film everyone will want to see. Here are 10 movies with theatrical releases in January 2015:
1. "The Woman in Black 2: Angel of Death," Jan. 2
"The Woman in Black 2: Angel of Death" is a sequel to Daniel Radcliffe's equally horrifying 2012 thriller "The Woman in Black." The story follows a group of children evacuated from WWII danger zones and living at the isolated Eel Marsh House. Directed by Tom Harper, the film also stars Helen McCrory, Jeremy Irvin and Oaklee Pendergast ("The Impossible").
2. "[REC] 4: Apocalypse," Jan. 2
If you're looking for gory scares this new year, consider "[REC] 4: Apocalypse." The latest film in the "[REC]" franchise continues to follow television reporter Angela (Manuela Velasco). When she is brought onto a boat to be examined for a mysterious zombie-like virus, horror ensues.
3. "Taken 3," Jan. 9
Bryan Mills (Liam Neeson) is back in a new installment of the hit "Taken" film series. This time around, the ex-government sniper is accused of murder when his wife, Lenore (Famke Janssen), turns up dead. Instead of turning himself in and following due process, he goes on the run with his daughter Kim (Maggie Grace).
4. "Paddington," Jan. 16
After making it big overseas, "Paddington" will debut in the U.S. next month. The movie follows the hit children's book character of the same name on his journey through London. Ben Whishaw voices the CGI bear. Nicole Kidman plays villainous taxidermist Millicent. Also in the cast are Sally Hawkins, Peter Capaldi, Julie Waters and Hugh Bonneville.
5. "The Wedding Ringer," Jan. 16
In the comedy "The Wedding Ringer," Josh Gad plays a groom looking for a fake best man for his wedding; Kevin Hart is the "best friend money can buy." "The Big Bang Theory" actress Kaley Cuoco-Sweeting plays the bride-to-be.
6. "Blackhat," Jan. 16
Chris Hemsworth of "Thor" and "The Avengers" stars as a criminal who is released early from prison in order to help authorities track down a international hacker targeting financial markets. The action film, directed by Michael Mann ("Miami Vice," "Collateral"), also stars Viola Davis ("How to Get Away With Murder") and William Mapother ("The Mentalist").
7. "Still Alice," Jan. 16
Actress Julianne Moore is already getting Oscar buzz for her performance as a mom of three dealing with early-onset Alzheimer's disease. The film follows Dr. Alice Howland (Moore), a linguistics professor, who attempts to manage her family while dealing with her disease. Kristen Stewart, Kate Bosworth and Hunter Parrish play her adult children. Alec Baldwin plays her husband. The movie is based on the Lisa Genova novel of the same title.
8. "Spare Parts," Jan. 16
The film, based on a true story, stars George Lopez as a teacher who helps four Hispanic high school students compete at a robotics competition. Marisa Tomei, Jamie Lee Curtis, and married actors Alexa and Carlos PenaVega also star.
9. "The Boy Next Door," Jan. 23
Jennifer Lopez is back on the acting scene. In the thriller "The Boy Next Door," she stars as a newly divorced mom of one who has an affair with her new young neighbor (Ryan Guzman), only to find out he has a dark past. Kristin Chenoweth and John Corbett also star.
10. "Mortdecai," Jan. 23
Johnny Depp plays a Charlie Mortdecai, a British art dealer on the verge of bankruptcy, in this action-comedy adapted from the novels of Kyril Bonfiglioli. Charlie is asked to find a painting that is linked to a bank account filled with Nazi gold. Gwyneth Paltrow plays his wife; Ewan McGregor, Olivia Munn and Paul Bettany also star.
What movie are you most excited to see in January 2015? Sound off in the comments section below!
© Copyright IBTimes 2023. All rights reserved.
FOLLOW MORE IBT NEWS ON THE BELOW CHANNELS