Netflix Fires Qwikster: Is Reed Hastings Next?
OPINION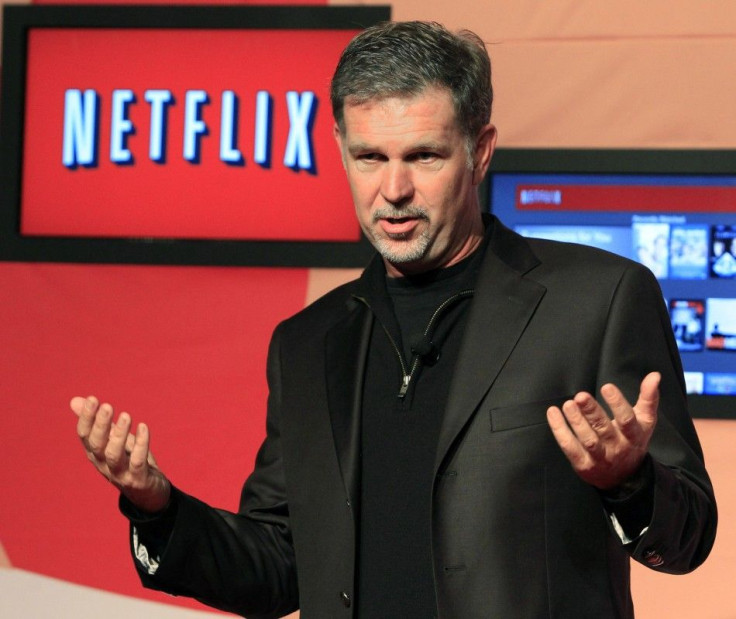 Netflix CEO Reed Hastings began his Sept. 19 e-mail to customers with a candid apology.
I messed up, he said. I owe you an explanation.
Hastings was apologizing for the way his company announced a price hike for its DVD mailing services in mid-July, which would charge customers $6 more a month, a 60 percent price increase.
We realized that streaming and DVD by mail are really becoming two different businesses, with very different cost structures, that need to be marketed differently, and we need to let each grow and operate independently, Hastings wrote.
And with that, Hastings announced that Netflix would split off its DVD by mail service and rename it Qwikster.
We chose the name Qwikster because it refers to quick delivery, said Hastings. We will keep the name 'Netflix' for streaming.
Qwikster promised the same Netflix service, just with a new name, and featured an option to rent Wii, PS3, and Xbox 360 video games. What Hastings didn't anticipate, however, was the incredible backlash from fans and customers who vowed to cancel their subscriptions.
I just got your e-mail, and, as a long-time customer, quite frankly found it to be offensive, wrote David Isaacson, 47, of Chicago. And perhaps a devastating miscalculation for your business.
Michael Gordon, CEO of Group Gordon, a PR firm based in New York, said last month I have a feeling the apologies are just beginning. They're catching customers off-guard by making huge changes and not providing a lot of explanation for them. It's been handled poorly.
On Monday, the Netflix Team sent yet another e-mail to customers telling them Qwikster was dead, by popular demand.
It is clear that for many of our members two Web sites would make things more difficult, so we are going to keep Netflix as one place to go for streaming and DVDs, the e-mail said. This means no change: one Web site, one account, one password... in other words, no Qwikster.
While many are happier now that Qwikster will never see the light of day, it doesn't absolve Hastings of making a series of bad moves for his company. First, there was the price hike. Then, the backpedaling, the apology, and the announced plan to split the services. Making matters worse, Netflix realized too late that the Qwikster Twitter handle was already occupied by a foul-mouthed, pot-smoking Elmo. With this latest apology, Hastings has very little credibility with investors, but more importantly, his customers.
Investors sent Netflix's share price to a 52-week low of $108.66 Tuesday, down another 2.8 percent, after Netflix axed Qwikster. Since July, Netflix's shares have dropped by almost two-thirds and continue to freefall.
If Netflix has any chance of surviving this PR storm, it needs to axe its lead man. Hastings has proven to be untrustworthy to consumers, flip-flopping and false-starting too many times. Reputations suffer when companies decide to pull failing products, but Netflix didn't even let Qwikster out of the box. The Qwikster saga is extremely embarrassing for Netflix, but the company would have a better chance of recovery if it distanced itself from Hastings.
© Copyright IBTimes 2023. All rights reserved.