Netflix Inc (NFLX) Q1 2016 Earnings: Streaming Service Hits 81.5 Million Global Subscribers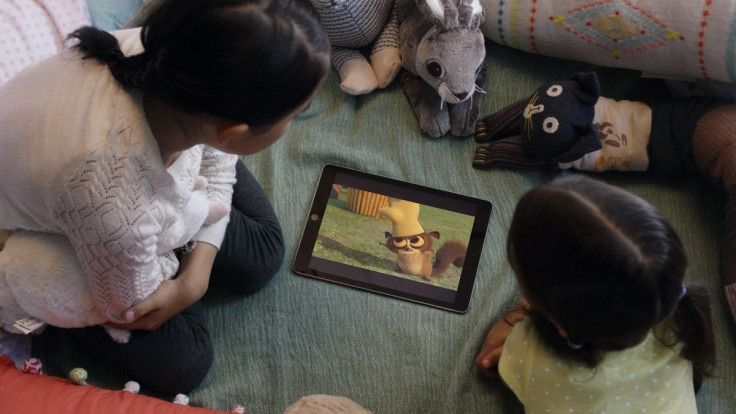 The newest tally of Netflix's subscribers is in: The streaming video giant indicated in the first-quarter earnings report beating estimates Monday that its streaming customer base has expanded to 46.97 million inside the U.S. and 34.53 million outside the country, for a grand total of 81.5 million. That's an increase of 6.74 million recorded over the three-month period ended March 30.
After Netflix rolled out service in more than 130 new countries in January, hopes that the company would pack on international poundage were high. The firm said in January it anticipated 6 million additions in the first quarter of 2016. Analysts were even more enthused, shooting for 80.96 million before Netflix released its first-quarter earnings report Monday afternoon.
Netflix typically sees more people sign up in the first quarter than in any other, and this time around proved no different, although U.S. sign-ups were a little lower than in previous first quarters.
Revenue was $1.8 billion in the quarter, up from $1.67 billion in the three months that ended 2015, but once again the international portion of Netflix's business was still losing truckloads of money: Overseas customers just don't bring in the same amount of revenue, and they're currently costing the company a metric ton of cash to attract, between ever-higher licensing fees for global content rights and marketing efforts to lure subscribers around the world.
Yet the international segment also added 4.51 million net subscribers in the quarter, beating the company's estimates and those of firms such as Goldman Sachs Group. "I think everyone is realizing that Netlifx has reached some kind of saturation point domestically," InvestorPlace analyst Tom Taulli told International Business Times. "And expanding in global markets is never easy, but that's all they care about right now."
Indeed, Netflix CEO Reed Hastings and Chief Content Officer Ted Sarandos have been pushing their international agenda on conference calls with investors and reporters for the past several quarters, arguing that any slowing of growth in the U.S. will be offset by a new global presence.
That might have been why, immediately upon release of this latest batch of subscriber figures, Netflix stock began tanking — hard. Shares dipped to an after-hours price of less than $100, a low not seen since February.
So why the drop when Netflix beat expectations on subscriber numbers? Blame the future: The company is anticipating a net international addition of only 2 million in the second quarter. Combine that with the looming specter of price hikes for many of its American customers who have been receiving a grandfathered rate for the past two years and the lack of an announcement on entering the still-untapped Chinese market, and you've got a recipe for volatility, Taulli said. That volatility may not be completely justified.
"It's Netflix — they're really good at learning what content works well in other countries, so over time that content resonates better and they'll get better at getting those subscriptions," Taulli said. "I think they tend to sandbag the numbers a little."
That wasn't the only trouble Monday. All day before the equity market closed, Netflix shares were trading well below the previous day's close ($111.51), despite the major market indexes heading higher. The streaming service — self-described as the world's leading internet TV network, a curiously old-fashioned moniker — didn't officially report its figures for the first quarter until after the market close Monday.
The answer to the within-hours "What happened?" question lies in Amazon.com's stealth Sunday evening announcement that it will begin offering its Amazon Prime Video service on a standalone basis in the U.S. for $8.99 per month. Amazon's price is $1 a month cheaper than the plan to which most Netflix customers subscribe. Certain analysts took this to spell possible trouble for Netflix, at least for a quarter or two: "We believe this creates a negative headwind," RBC Capital Markets' Mark Mahaney wrote in a note to investors Monday. "We view this move by Amazon as a significant negative development for Netflix."
But Mahaney also pointed out that Netflix has done a bang-up job for 10 years of building its brand amid a sea of competitors, taking it into the streaming realm where "Can I Netflix it?" is now shorthand for "Is it streaming?"
And if Netflix were to announce it's going to be launching in China any time in the near future, Taulli said: "We're off to the races. It's just a matter of time."
© Copyright IBTimes 2023. All rights reserved.