Netflix Titles Disappearing In March 2018: Best Movies, TV Shows Leaving
Netflix cleans house every month, and March 2018 is no different. Several titles will be leaving the streaming service, but these are the movies and TV shows you should watch before they disappear:
"Jaws" (leaving March 1) Netflix will say goodbye to Steven Spielberg's breakthrough film (as well as its two sequels). The 1975 thriller shows a team hunting down a great white shark that is terrorizing a beach town.
"The Craft" (leaving March 1) This 1996 cult classic is all about witches. After starting at a new school, Sarah (Robin Tunney) runs into a group of girls looking for a fourth member for their coven. Sarah already has telekinesis, so she turns out to be a strong recruit. However, they quickly learn that power corrupts.
"Archer" Seasons 1-7 (leaving March 14) The FX (and now FXX) cartoon is leaving Netflix in March, so catch up quickly. The adult animated show follows a group of dysfunctional secret agents at the International Secret Intelligence Service (ISIS). It has scored three Primetime Emmy Awards, and Season 9 will debut on FXX later this year.
"Zootopia" (leaving March 20) If you want something a little more family-friendly, check out this 2016 animated flick. Judy Hopps (Ginnifer Goodwin) is the first rabbit on the police force, but she wants to prove herself by solving a difficult case. She'll have to team up with a con artist fox (Jason Bateman) in order to save the day.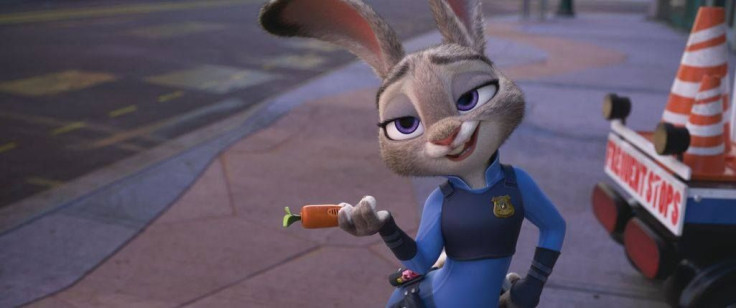 "Who Framed Roger Rabbit?" (leaving March 24) When Roger Rabbit (Charles Fleischer) is accused of murder, it's up to detective Eddie Valiant (Bob Hoskins) to prove that he was framed. The 1988 comedy — which is both live action and animated — won three Oscars.
"Life in Pieces" Season 1 (leaving March 30) The CBS sitcom is disappearing from Netflix. The series follows three generations of the Short family. Each episode tells four short stories about them.
"The Crazy Ones" Season 1 (leaving March 31) This short-lived TV show was one of Robin Williams' final projects before his death. He played Simon Roberts, an advertising bigwig who works with his daughter Sydney (Sarah Michelle Gellar). With only one season, it will be easy to binge-watch before it leaves Netflix.
Check out the full list of titles leaving Netflix in March 2018 below:
Leaving March 1
"A Gang Story"
"Anastasia"
"Baby's Day Out"
"Eyewitness"
"FernGully: The Last Rainforest"
"First Response"
"Forget and Forgive"
"Hitch"
"Jaws"
"Jaws 2"
"Jaws 3"
"Jaws: The Revenge"
"Less Than Zero"
"Memento"
"Slums of Beverly Hills"
"The Chase"
"The Craft"
"The Panic in Needle Park"
"Trigger Point"
"Two Wrongs"
"xXx"
Leaving March 4
​Leaving March 6
Leaving March 8
Leaving March 11
Leaving March 12
"Standby"
"Disney's The Santa Clause"
"Disney's The Santa Clause 2"
"Disney's The Santa Clause 3: The Escape Clause"
Leaving March 13
"Breakout Kings" Season 1
"City of God: 10 Years Later"
"London Has Fallen"
"The Killing" Seasons 1-2
Leaving March 14
Leaving March 19
Leaving March 20
Leaving March 22
"Steve Jobs: One Last Thing"
Leaving March 24
"Voltron 84" Season 1
"Who Framed Roger Rabbit"
Leaving March 26
"The Life Aquatic with Steve Zissou"
Leaving March 29
Leaving March 30
"Life in Pieces" Season 1
Leaving March 31
"Awake" Season 1
"Bordertown" Season 1
"Breakout Kings" Season 2
"Brickleberry" Seasons 1-3
"Cooper Barrett's Guide to Surviving Life" Season 1
"Friends with Benefits" Season 1
"In Like Flint"
"Lights Out" Season 1
"Rosewood" Season 1
"Salem" Seasons 2-3
"Small Shots" Season 1
"The Awakening"
"The Carmichael Show" Seasons 1-2
"The Chicago Code" Season 1
"The Crazy Ones" Season 1
"The Finder" Season 1
"The Good Son"
"Traffic Light" Season 1
© Copyright IBTimes 2023. All rights reserved.