Netflix's 'Cuties' Becomes One Of The Lowest-Rated Movies On IMDb Amid 'Cancel Netflix' Campaign
KEY POINTS
With a rating of 1.7, Netflix's controversial film "Cuties" has become one of the lowest-rated movies on IMDb
Almost 85% of the reviewers gave it a rating of one star while 3% of the votes gave it 10 out of 10
Following its release on Wednesday, the movie has become a figure of controversy
Netflix has landed itself in trouble by premiering the controversial movie "Cuties" on the platform despite facing a lot of backlash for its inappropriate content. Social media users have been calling for a boycott of the streaming service and is demanding the subscribers to cancel their membership. Amid all the drama, the movie has achieved an unwanted record of being one of the lowest-rated movies on IMDb.
With a rating of 1.7 on the Internet Movie Database (IMDb), the movie has become one of the worst-rated movies by the viewers. The "Bottom 250" list has not been updated and if the rating continues to be 1.7, then "Cuties" would be the fourth lowest-rated film ever on the platform.
As of now, more than 3,850 people have reviewed the movie, out of which 3,369 have given the movie 1 star. As far as the percentage is concerned, a whopping 87.4% of the reviewers gave it a rating of one.
On the other hand, almost 3% of the voters (103 votes) gave the movie a strong rating of 10.
Going by the age demographics, females gave "Cuties" an average rating of 2.4 while it received an average rating of 1.8 from males.
One of the reviewers wrote that he turned off the movie after seeing just 10 minutes of it and questioned how a movie like this won an award at the Sundance Festival. Meanwhile, another person urged the people to cancel their Netflix subscription.
However, some defended the movie and gave it a positive review. A user described the movie "beautiful" and also said that the film is well-written.
The French-language film, which premiered on Netflix on Wednesday, received a lot of criticism for sexualizing adolescents. Twitter users started trending hashtags like #BoycottNetflix and #CancelNetflix as soon as the film was released.
Apart from that, a petition has been filed on Change.org asking for the removal of the film from the platform. According to the person behind the petition, the film "sexualizes" an 11-year-old child. The petitioner also wrote that this is "dangerous content."
As of late, more than 350,000 people have signed the petition. Certain countries have already taken to banning the movie in its entirety, including Turkey. Of course, users have gotten around this by torrenting the film or using a VPN to bypass the restrictions. But such a large country banning the movie shows just how controversial "Cuties" really is.
"Cuties" tells the story of Amy (Fathia Youssouf), an 11-year old girl that has her eye on joining a dance team called the Cuties. Netflix bills the film as a story about a girl that rebels against her family's conservative values when she becomes fascinated with a free-spirited dance crew.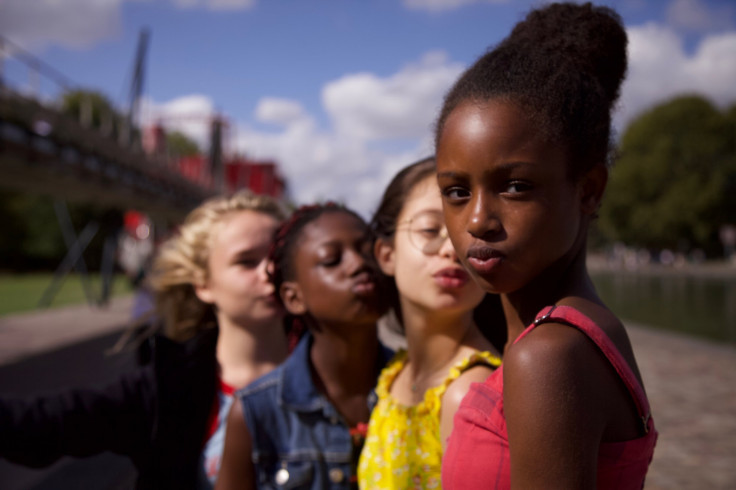 © Copyright IBTimes 2022. All rights reserved.
FOLLOW MORE IBT NEWS ON THE BELOW CHANNELS