New 9/11 Photos Reveal Never Before Seen Scenes Of World's Deadliest Terror Attack
The FBI on Friday released never-before-seen images of the aftermath of the 9/11 attack on the Pentagon, part of a series of that had been originally posted in 2011.
The 27 photographs, which were digitally uploaded to the FBI's public online vault, detailed the scenes of chaos and confusion as emergency units responded to a Boeing 757-223 having been deliberately flown by al-Qaeda hijackers into the Department of Defense headquarters in Arlington, Virginia. The attack on September 11, 2001, killed all 53 passengers, six crew and five hijackers on board American Airlines Flight 77 as well as an additional 125 people in the building. In some of the images, the building is still engulfed in flames.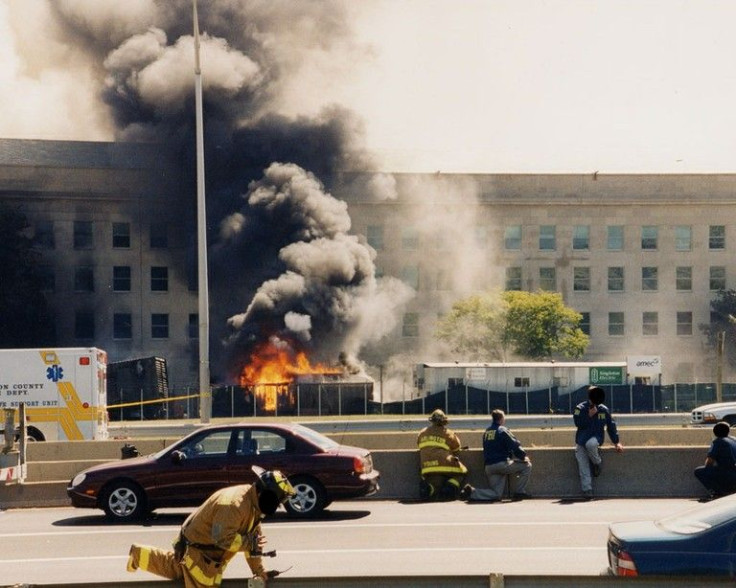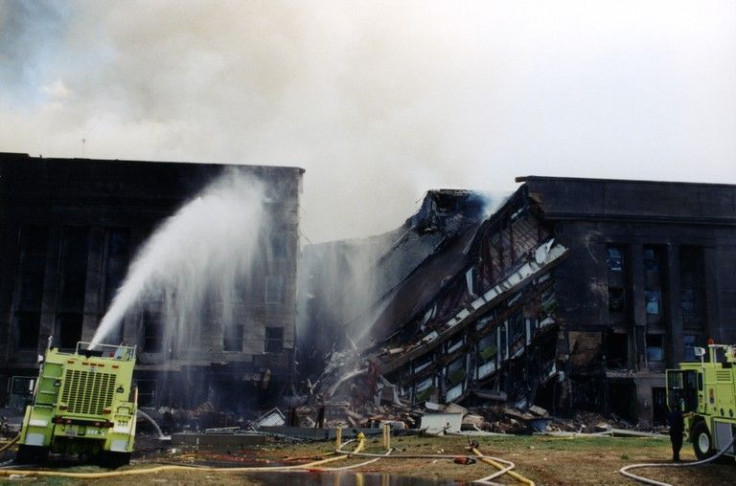 The release featured close-up pictures of the plane's debris, some of which still bore the markings and logo of the doomed flight. Other images showed rescue workers and FBI investigators working through the rubble that had been a third of the world's largest low-rise office building, according to the Associated Press. The massive effort to repair the site would cost up to $500 million, CBS News reported.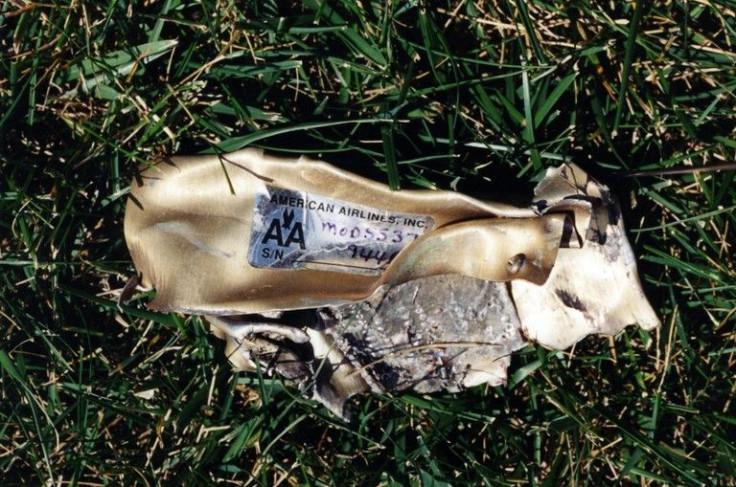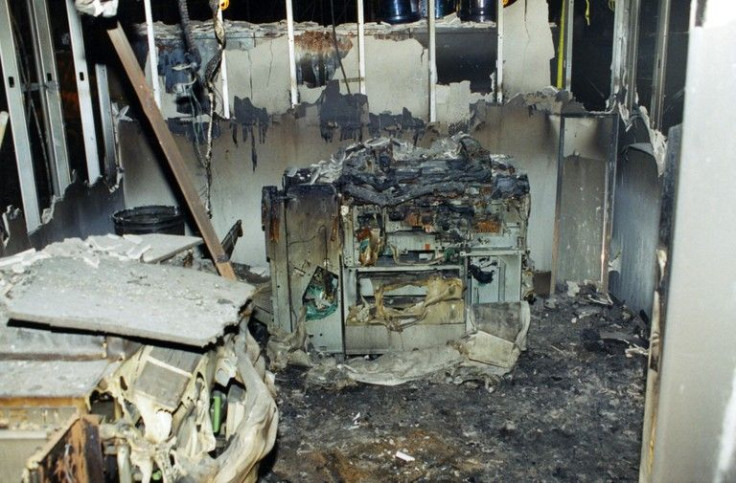 That same day, three other flights were also commandeered by jihadists associated with al-Qaeda. Two would strike the Twin Towers at the World Trade Center in New York, ultimately killing a total of 2,763 people including those on board American Airlines Flight 11 and United Airlines Flight 175, those on the ground and hundreds of emergency responders who died when the buildings ultimately collapsed during the rescue effort.
A fourth plane never made it to its intended destination, which was speculated to be either the White House or Capitol Building. The flight's passengers attempted to take control of the plane from the hijackers, ultimately foiling the attack and crashing it into a field in Somerset County, Pennsylvania. All 40 passengers and four hijackers died. In total, 2,996 were killed in the 9/11 attacks.
© Copyright IBTimes 2022. All rights reserved.
FOLLOW MORE IBT NEWS ON THE BELOW CHANNELS