New Amazon Fire 7 Tablet: 7 Best Features & Price
This article uses affiliate links, which means if you purchase products through these links, we may earn a commission. Click here to see our
T&C
.
Looking at the available options for tablets, it's clear that bigger is better. Whether literally or feature-wise, manufacturers are always focused on using the latest technologies and adding so many features in their products, which increases the price.
So what about options for affordable tablets? Well, you'll be pleased to know that Amazon's new Fire 7 tablet for 2022 is now available.
Amazon Fire 7 Tablet Review
When it comes to affordable tablets in 2022, competition is pretty fierce. Luckily, the Amazon Fire 7 tablet has everything you need in a tablet at a budget-friendly price range. It's good enough for web browsing, watching movies, reading eBooks and playing simple games. It's sleek, compact and lightweight, making it ideal for people who are afraid of dropping their gadgets.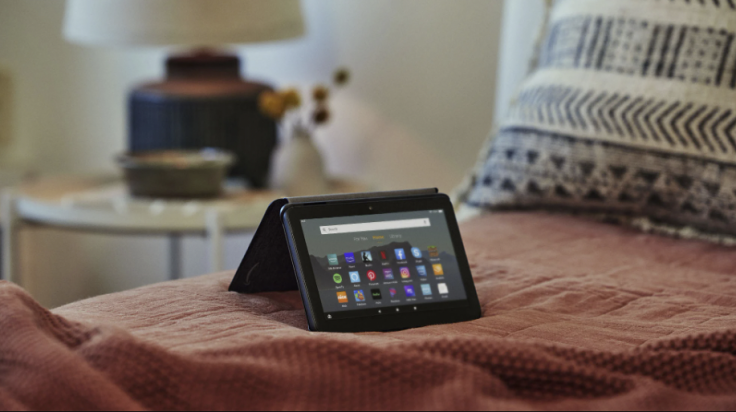 Last upgraded in 2019, the Fire 7 maintains the tablet's tried-and-tested design, so those with an older version will still like it. The screen size is comfortable and compact at 7 inches and the weight is still incredibly lightweight at only 10.1 oz. The camera located on its side bezel for landscape photos can record 720p HD photos and video calls, while the front-facing 2mp camera is functional for everyday use. It also has USB-C charging ports, which is a much-needed upgrade.
Amazon Fire 7 Tablet Features
It wouldn't be an upgrade if the Fire 7 didn't come with new features, so here are seven that you should know.
1. Faster Responsiveness and Processing – Now better optimized, the 2022 version of the Amazon Fire 7 tablet comes with 2GB of RAM and a quadcore processor, resulting in a 30% increase in performance and processing. This means faster boot-ups, switching between apps and functionality.
2. Longer Battery Life – Of course, it wouldn't be an upgrade without a battery boost, so you'd be pleased to know that the Amazon Fire 7 tablet has 40% more battery life. The tablet can reach up to 10 hours of browsing, watching videos, reading and so much more. What's more, it now comes with USB-C and a 5W in-box adapter for faster charging.
3. All-Entertainment Access – As your tablet can also be your all-in-one device for multimedia entertainment, the Fire 7 tablet lets you watch and download movies and shows from streaming apps like Disney+, Netflix, Prime Video, Hulu and HBO Max. You can also browse the web, enjoy apps like Facebook, TikTok and Twitter, or cloud gaming with Amazon Luna, where you get a lot of options.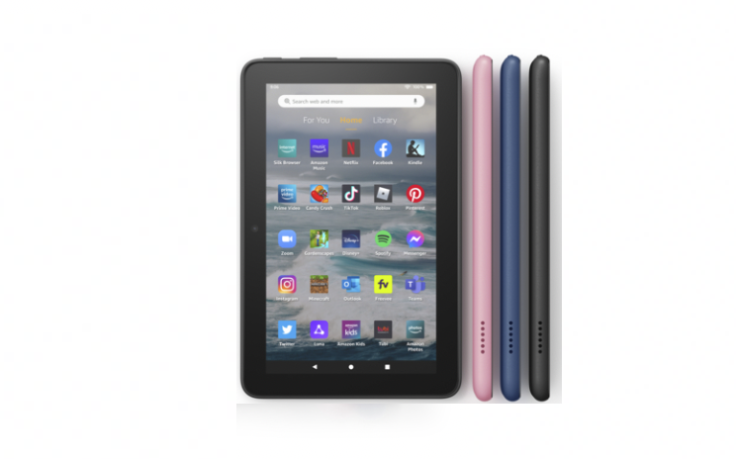 4. Stay Connected with Alexa – Unlike older versions, the Fire 7 tablet comes with full voice support for Alexa, so users can ask to play videos and music, shop online, check the weather, or open apps just by saying "Alexa." This makes for a seamless, hands-free experience.
5. Kindle Content – Budget tablets also make for great e-book readers, and the Fire 7 tablet is no exception. This tablet supports Android Dark theme for all-day reading, while the free three-month Kindle trial gives you tons of book options.
6. Climate Pledge Friendly – As part of Amazon's commitment to The Climate Pledge, the Fire 7 tablet is certified by Carbon Trust's "Reducing CO2" Product Carbon Footprint Label. It's 35% post-consumer recycled plastic and uses fiber-based materials for its packaging from recycled sources.
7. Affordable Pricing – The Fire 7 tablet is very affordable. One of the factors that makes this Amazon tablet hard to beat, is that it's priced at $59.99, which, while priced higher than previous models, is still very budget-friendly.
Availability
The Fire 7 tablet comes in a couple of options for you to choose from. You can now order the Fire 7 tablet here: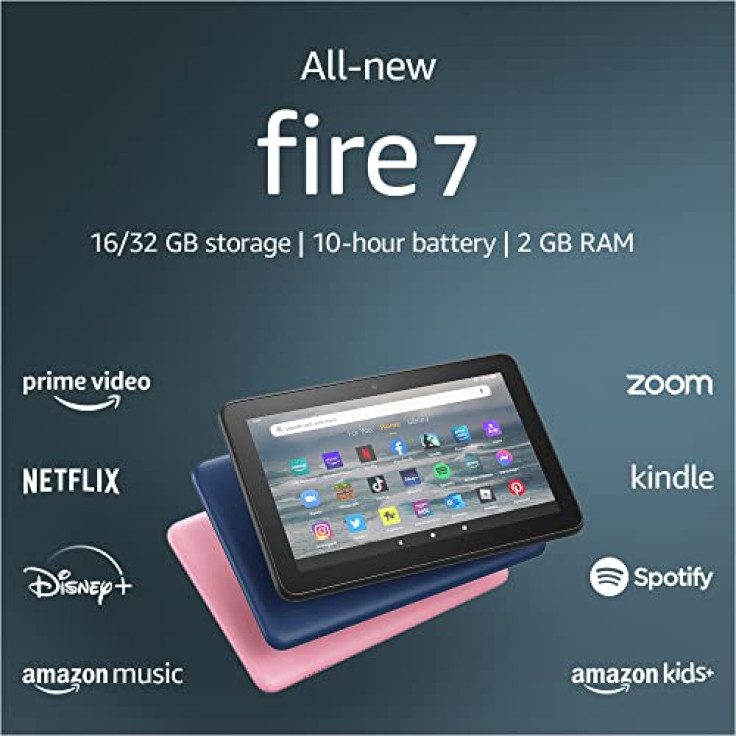 (photo from amazon.com)
As the standard version, the Fire 7 tablet comes in three different colors: black, rose and denim colors. You can purchase covers for an additional $29. As for storage, the base tablet offers 16GB storage and is expandable to 32GB for more space. For less than $60, this makes for a great purchase.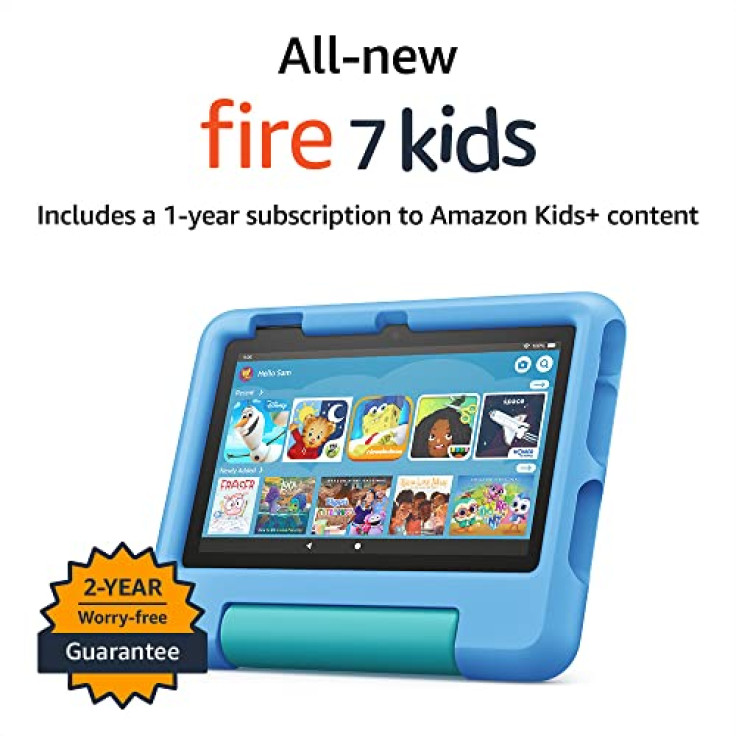 (photo from amazon.com)
For children, the Fire 7 tablet also has a kids' version, which has protective cases in red, blue and purple. The case has an adjustable kickstand, while the tablet comes with a one-year subscription to Amazon Kids+. Parents can easily customize its parental controls for extra supervision.
Conclusion
As the first upgrade since 2019, the Fire 7 tablet may have basic features, but it has made important improvements while remaining incredibly affordable for everyone. You can't go wrong with this purchase.