New Blood Sugar Guideline Released For Diabetes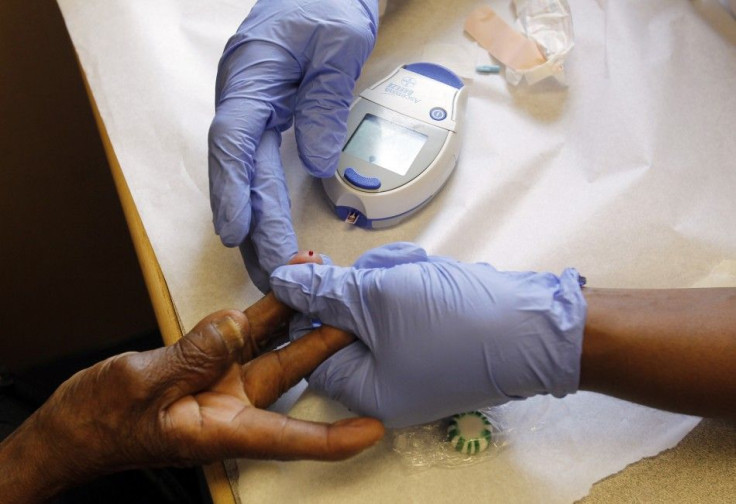 Blood sugar guidelines for Type 2 diabetes need to change and be individually tailored to patients, according to new guidelines issued Thursday by the American Diabetes Association and the European Association for the Study of Diabetes.
Under the new recommended patient-centered guidelines, doctors are urged to calculate blood sugar ranges for individual patients.
Managing type 2 diabetes is a complex issue, and the treatment needs to vary along with the patients, guideline authors said. Ideal blood sugar levels differ depending on your age, overall health, and other factors, according to the guidelines. Blood sugar is measured in hemoglobin A1C levels, generally referred to as A1C, and is expressed as a percentage of the amount of A1C in the blood.
Previous guidelines considered health a blood sugar level of 7 percent or less.
Ultimately, it is patients who make the ?nal decisions regarding their lifestyle choices and, to some degree, the pharmaceutical interventions they use; their implementation occurs in the context of the patients' real lives and relies on the consumption of resources (both public and private), the guideline authors wrote. Patient involvement in the medical decision making constitutes one of the core principles of evidence-based medicine.
Doctors might recommend a younger patient with a long life expectancy and no history of heart disease keep their A1C levels between 6 and 6.5 percent. An older person at risk of low blood sugar hypoglycemia, might be told to keep their A1C levels between 7.5 and 8 percent. The new guidelines also include encouraging patients to lose weight and exercise, which can help manage blood sugar levels.
It is very possible to manage Type 2 diabetes well and keep blood sugar under good control, Dr. Vivian Fonseca, president of medicine and science for the American Diabetes Association, told HealthDay. It's important that patients have a discussion with their doctor about what their [blood sugar] goals should be, and what is the best treatment or treatments to get them to that goal.
High blood sugar levels in Type 2 diabetes come from patients with pancreas that cannot produce enough insulin hormone that regulates blood sugar levels. Traditionally, doctors treat Type 2 diabetes with medications and insulin injections. Risk factors for the condition include excess body weight, high cholesterol, low activity and poor diet, according to the National Institutes of Health.
Between 1980 and 2010, the prevalence of diabetes increased 176 percent, according to the Centers for Disease Control and Prevention. One in 12 Americans, 25 million in total, has diabetes according to the CDC. If left untreated, diabetes can lead to kidney failure, blindness, heart disease and nerve damage. The disease was the seventh leading cause of death in the U.S. and cost $174 billion in medical costs, disability and loss of work in 2007, the last year with available data.
Paula Dean, a TV chef known for her high-fat and high-cholesterol cooking, admitted to having Type 2 diabetes in January, but said her diet did not contribute and denied that she encouraged unhealthy eating.
I have always eaten in moderation, she said, according to MSNBC. You know, people see me on TV two or three times a day and they see me cooking all these wonderfully Southern, fattening dishes. That's only 30 days out of 365. And it's for entertainment. People have to be responsible. Like I told Oprah a few years ago, 'honey, I'm your cook, not your doctor.' You are going to have to be responsible for yourself.
Diabetes can be treated with metformin, a drug that makes the body more receptive to insulin and is recommended as the primary drug for diabetics under the new guidelines. However, patients should be given the chance to get the levels under control themselves.
At diagnosis, highly motivated patients with [blood sugar levels] already near target, could be given the opportunity to engage in lifestyle change for a period of three to six months before embarking on pharmacotherapy (usually metformin), the guideline authors wrote. Those in whom lifestyle changes are anticipated to be unsuccessful should be promptly started on [metformin], which can later be modi?ed or possibly discontinued if lifestyle changes are successful.
Ultimately, the goal is to get people to want to get the disease under control, and more personalized care will do that, according to the guidelines.
All treatment decisions, where possible, should be made in conjunction with the patient, focusing on his/her preferences, needs, and values, the organization wrote. This should be the organizing principle underlying health care for individuals with any chronic disease, but given our uncertainties in terms of choice or sequence of therapy, it is particularly appropriate in type 2 diabetes.
The journal Diabetes Care published the study online Thursday.
© Copyright IBTimes 2023. All rights reserved.