New Delhi, One Of The World's Most Polluted Cities, To Experience Worse Air Quality During Diwali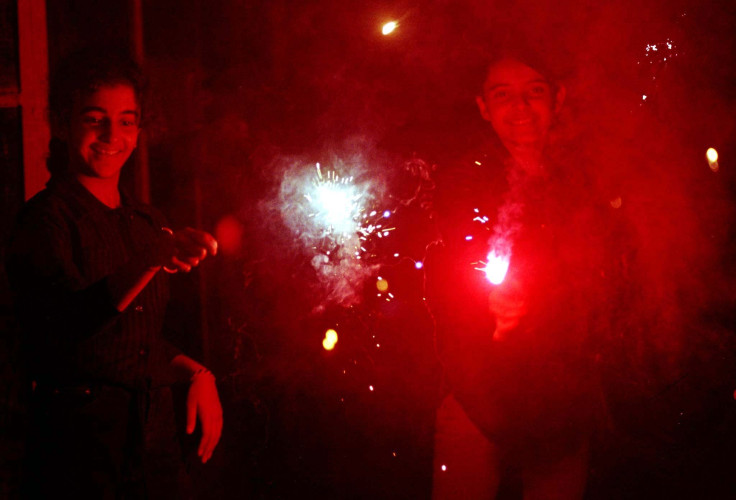 Air quality in New Delhi, which has been branded by the World Health Organization as the world's most polluted city, will worsen further on Thursday when the city celebrates Diwali, the festival of lights, with fireworks, according to a Reuters report. The "severe" air pollution may lead to a risk of respiratory problems among many people, the report said, citing a government scientist.
India reportedly rejected a WHO study's conclusion that the nation's capital was the most polluted city in the world. The report was released in May based on a study of 1,600 cities around the world. The study also revealed that 13 of the 20 cities with the world's worst air quality are in India. India, for the first time on Friday, launched a new air quality index that will help people understand complex pollution data.
"Delhiites (people of Delhi) are going to breathe very poor-to-severe air at least for two days," Gufran Beig, chief scientist at the Indian Institute of Tropical Meteorology, said, according to Reuters.
According to Reuters, India's capital, which has a population of more than 16 million, will see its air pollution index more than double to 450 from the current reading of 220. The new index reportedly explains that a reading over 401 could lead to a risk of respiratory problems in healthy people and can seriously affect those who are already ill.
Beig, who said that the air quality in Delhi is usually better than that of China's capital city, told Reuters: "Over the next three days the air quality will be worse than Beijing because of firecrackers."
© Copyright IBTimes 2023. All rights reserved.