A New Dr. Seuss Book? What To Know About The Latest Release From The Famed Children's Author
A new book from Dr. Seuss is set to hit bookstores in September, marking the 17th posthumously published book by the famed children's author. The news comes as Dr. Seuss, who was born Theodor Seuss Geisel, would be celebrating his 115th birthday on March 2.
"Doctor Seuss's Horse Museum" is about a horse who tours an art museum with a group of friendly students and is "sure to inspire conversations about the countless ways we each view the world around us," according to a press release from Random House Children's Books, which announced the book Thursday. The book features art from Pablo Picasso, Rosa Bonheur, Alexander Calder and Jackson Pollock, among other famous painters.
Characters from other well-known Seuss stories, including "The Cat in the Hat," "The Grinch" and "Horton the Elephant" make appearances in "Horse Museum."
Original illustrations for the manuscript were completed by illustrator Andrew Joyner, who took cues from original sketches for the manuscript.
"Artists and non-artists alike will appreciate the timeless theme in 'Dr. Seuss' Horse Museum' that there is no one right way to interpret the beauty we encounter every day," the press release says.
The book is set for release on Sept. 3 with an initial printing of 250,000 copies to be sold in stores.
"What Pet Should I Get?" was published after Seuss' widow Audrey Geisel, the longtime executor of her husband's estate, found it in 2013, along with the manuscript for "Dr. Seuss' Horse Museum."
The original manuscript was reportedly penned in the 1950s or 1960s and was stashed somewhere in the author's office after it was written.
Geisel came up with his pen name in the early 1920s as an undergraduate at Dartmouth College, after he was barred from contributing to Dartmouth's humor magazine, Jack O'Lantern, under his own name when he and nine of his friends were caught in his room drinking gin.
Due to the severity of the punishment, enforced by the Prohibition-era temperance movement, Geisel adopted the name "Dr. Seuss" so that he could continue to work as the magazine's editor-in-chief without the administration's knowledge.
After graduating Dartmouth, Geisel went on to complete his doctorate at Lincoln College, a constituent college of the University of Oxford in England.
Geisel began his career as a freelance political cartoonist, writer, and illustrator upon his return to the United States in 1927, but turned to work in advertising for companies like Ford Motors and Standard Oil.
During World War II, he worked as the chief editorial cartoonist for the New York newspaper PM, drawing over 400 political cartoons.
Geisel published his first children's book in 1937, titled "And To Think That I Saw It On Mulberry Street," which was rejected between 20 to 43 publishers before it was picked up by Vanguard Press.
He went on to publish over 60 children's books, included well-beloved tomes like "The Cat in the Hat," "How The Grinch Stole Christmas," "Green Eggs and Ham," "Horton Hears A Who!," and "The Lorax," among others. Many of his works dealt with themes of environmentalism, conformity and subversive socio-political messaging, including critiques on Cold War policies and absolute dictatorial power.
Geisel died in La Jolla, California, in 1991 at the age of 87 from oral cancer.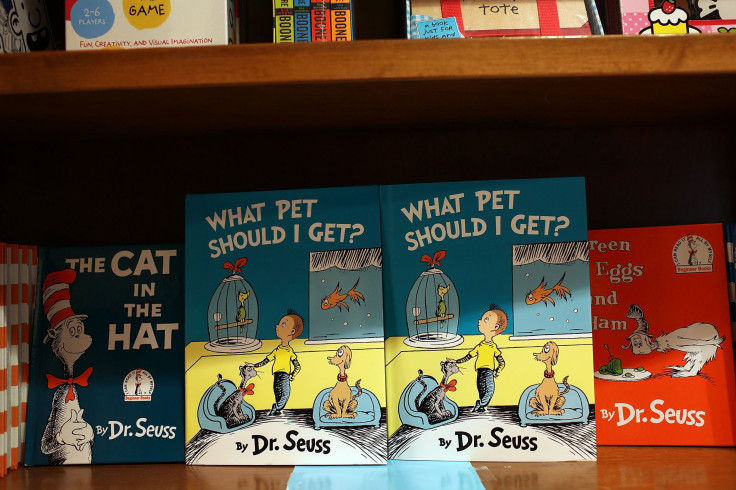 © Copyright IBTimes 2023. All rights reserved.