New ESPN Site The Undefeated Might Use Vine Stars To Make Highlights Cool Again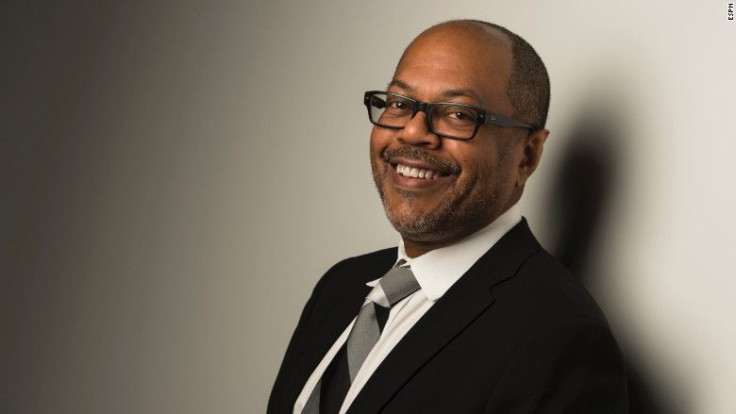 A few years ago, Vine videos started eating away at ESPN's biggest TV franchise. Now ESPN's newest digital media property wants to use Vine "stars" to fight back.
Kevin Merida, editor-in-chief of the Undefeated, ESPN's new sports and pop culture site, told International Business Times his site will be experimenting with putting out daily short-form videos of sports highlights infused with input and commentary from popular Vine users.
"We're probably going to get some of the Vine stars ... to be part of what we do," Merida said. "Mix it up with the highlights, and do some different things."
Merida spoke with IBT at ESPN's annual presentation to advertisers in New York Tuesday. While he declined to name specific people — "It may not be the big stars," he said — such a move would close a circle that wound up springing a leak in SportsCenter, the highlights and commentary show that remains the flagship of ESPN's original programming.
Through the end of the last century, SportsCenter had an effective monopoly on sports highlights. If you wanted a video digest of big moments from the games that had been played over the course of a day, you had to tune in to ESPN and settle in for about an hour.
Thanks to the rise of digital video, that is no longer the case. In addition to the short clips that sports leagues churn out and disseminate across a number of social platforms, there is also an army of amateur highlight sharers, many of whom have embraced Vine to capture and share those moments. Today, any dunk, one-handed catch or knockout punch that rocks the sports world can be found just minutes after it happens on Vine, often captured by fans simply pointing their phones at televisions or laptop screens.
While many of the videos violate copyrights held by the leagues or their broadcast partners, the fact is that Vine and Instagram and other short-form video platforms have become a part of sports culture consumption. Top sports websites routinely gather up Vines for posts with headlines like "The 15 Best Sports Vines of 2015."
This rise of immediately available digital highlights put a dent in SportsCenter's appeal and its ratings. Its ratings were essentially flat over the past year. And while Vine is far from the only source of these highlights, it has become synonymous with the instantaneous access that sports fans have begun to crave, and it is fixed in ESPN's imagination as such. "We believe that people have attention spans that last longer than six seconds," SportsCenter anchor Scott Van Pelt said Tuesday, an apparent reference to Vine; Vine videos are all six seconds long.
Bringing in Vine "stars," then, as a way to invigorate highlights packages for ESPN's newest property would be an interesting, intriguing step for the Undefeated. It's also not the only way the site intends to put a distinctive stamp on its highlights packages. Merida told IBT that it intends to experiment with other forms, including spoken word, comedy and original music production, to jazz up highlights packages, a crucial ingredient in the company's daily video strategy.
The Undefeated is doing this because, like all digital media sites, it is going to have video. The site will "have video every day," Merida said. "That's the consumption gold."
© Copyright IBTimes 2023. All rights reserved.