New 'Falcon And Winter Soldier' Set Photo Inspires Fan Theory, Connection To 'The Eternals'
A new set photo taken on the set of "The Falcon and the Winter Soldier" appears to offer a giant clue as to where (at least in part) the Marvel Disney+ series will take place. This clue comes with the theory that we just might see the cosmic side of the Marvel cinematic universe rear its face yet again in this espionage-thriller series.
The upcoming Disney+ MCU shows are now all expected to tie into the major films somehow following their release. For example, "Wandavision" is said to tie directly into "Doctor Strange in the Multiverse of Madness" (finally exploring Wanda Maximoff's magical origins as the Scarlet Witch, as well as dealing with the multiverse itself), "Loki" is said to tie into the Natalie Portman led "Thor: Love and Thunder," and now "The Falcon and the Winter Soldier" is likely to lead into "The Eternals," as the set photo seems to suggest.
The leaked photo in question reveals the logo from a flag of a fictional Marvel island known as Madripoor. In the comic books, "The Eternals" revolves around the country of Madripoor quite a bit given that is where many of the Eternals live.
Madripoor, in the comics, is the home of the Ebony Blade, a weapon in which the Black Knight uses to gain god-like abilities to fight crime throughout the ages. He is frequently seen palling around with the Eternals. He's also confirmed as a major character in "The Eternals" and will be played by "Game of Thrones" star Kit Harrington.
A theory posed by Screen Rant takes this a step further and suggests that Baron Zemo (Daniel Bruhl), who is making his return from "Captain America: Civil War," has a plant that revolves around the mystical power of the Ebony Blade.
In the comics, Zemo is an expert swordsman and a formidable opponent when wielding a blade, even against the likes of Captain America. As the Ebony Blade will play a huge role in "The Eternals," a movie with already so many new facets of this strange cosmic world to introduce, it may be up to "Falcon and Winter Soldier" to introduce the key element: the Ebony Blade.
Kevin Feige promised that the new Marvel TV shows (now being led by him) will tie more fluidly in with the movies, as opposed to previous Marvel TV attempts like "Agents of SHIELD." This suggests that we will see at least some kind of connection to the theatrical cinematic universe of Marvel when "Falcon and Winter Soldier" premieres this fall. As to how fans will have to wait and see.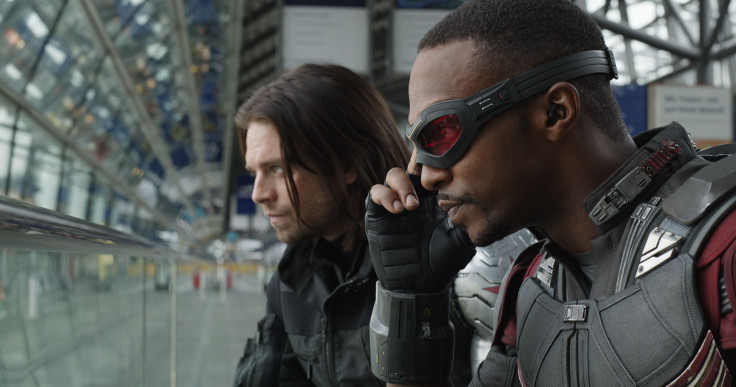 © Copyright IBTimes 2023. All rights reserved.