New 'Fifty Shades Of Grey' Trailer To Be Released On Nov. 13 During ABC's 'Scandal' [VIDEO]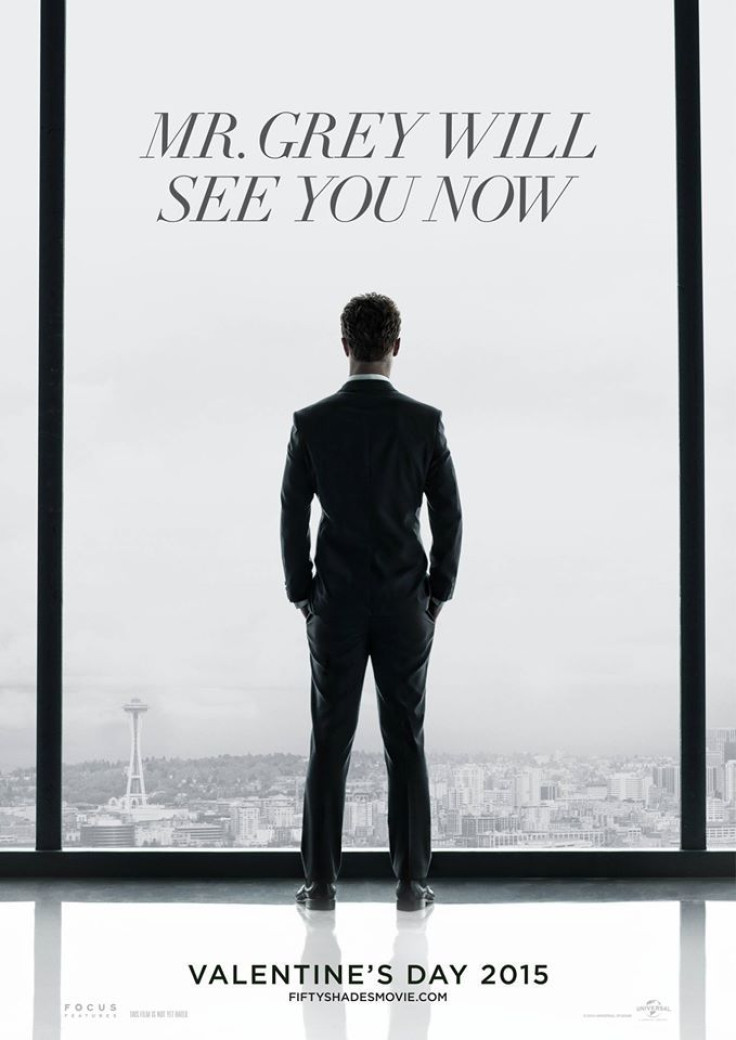 Mark your calendars: An "exclusive new trailer" for "Fifty Shades of Grey" is set to be released next week. As if "Scandal" viewers needed another reason to watch the hit ABC drama, the first trailer for the highly anticipated erotic film will premiere during the Nov. 13 episode.
The exciting news was announced via the movie's official Twitter page, which posted another steamy teaser from the adaptation of the best-selling E.L. James novel on Thursday. At 15 seconds long, the video is barely enough to satisfy fans, but it does do a great job of previewing the mysterious Christian Grey, played by "Once Upon a Time" alum Jamie Dornan.
The video begins with Grey with his back to the camera. As he slips on a shirt and picks out a gray tie, a phrase flashes across the screen: "Mr. Grey will see you now." The clip, which features music from Beyoncé, ends with the rich CEO reaching his hand out – presumably for Anastasia Steele's (Dakota Johnson).
"Fifty Shades of Grey" became a phenomenon when the E.L. James book was released in 2011. The romance novel tells the tale of Anastasia Steele, an innocent and inexperienced college graduate, who gets wrapped up with Christian Grey, a young and rich CEO who introduces her to the world of BDSM. While the two come from different worlds, Anastasia and Christian have an undeniable connection that unites them.
Dakota Johnson and Dornan star in the lead roles, with co-stra including Eloise Mumford, Luke Grimes, Rita Ora, Victor Rasuk, Andrew Airlie and Marcia Gay Harden.
The Nov. 13 trailer release won't be the first for "Fifty Shades of Grey." Fans were treated to a teaser trailer in mid-July before the first official "Fifty Shades of Grey" trailer premiered on July 24. The film will hit theaters Feb. 13, 2015.
© Copyright IBTimes 2023. All rights reserved.