New 'GTA 6' Insider Information Seemingly Backs Leaks About Game's Era And Timeline
KEY POINTS
Rockstar Games has not yet released any official information about "GTA 6"
The gaming studio is focused on the release of "GTA 5 Enhanced Edition" for next-gen gaming consoles
A new "GTA 6" information seemingly supports the old Project Americas leak
A new set of details about "GTA 6" recently surfaced online, seemingly supporting a popular leak about the game's setting.
On Twitter, tipster foxygames_uk shared some interesting details about Rockstar Games' most anticipated title, "GTA 6." According to him, details about the next "Grand Theft Auto" installment would be available after the release of the upcoming "GTA 5 Enhanced Edition" on next-generation gaming consoles. The tipster mentioned that fans would not believe what Rockstar Games is doing with the ultra-fast SSD or Solid State Drive.
Moreover, "GTA 6" could feature something illegal in 39 (U.S.) states, the insider teased. On the "GTA 6" subreddit, multiple fans discussed the leak with some others highly skeptical about its veracity. Reddit user UrRandomConsumer mentioned that SSD allows game developers to handle data faster, aside from loading screens fast. He added that SSD is a game-changer that enables Rockstar Games to do mind-blowing things the industry has not yet seen.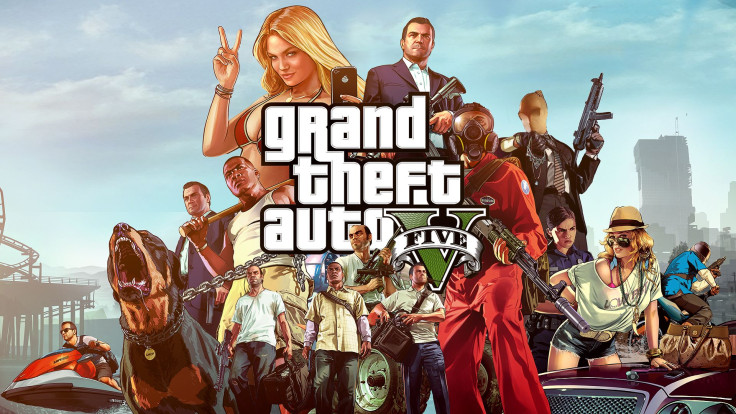 Another Reddit user named ibex85 chimed in that ultra-fast SSD could allow gamers to switch characters, jump through timelines, and switch characters from the '80s to the present day or move from one city to another in "GTA 6." Aside from the SSD, fans also talked about the tipster's information concerning something illegal in 30 states. Reddit user PrimG84 mentioned that the recreational use of cannabis is legal in 11 U.S. states.
The Reddit user believed that the tipster's information could suggest that "GTA 6" is set in present times, considering that cannabis legalization has happened only recently. He further speculated that if Trevor, Michael and Franklin would appear in the much-awaited game, it is only possible if it is set in the present time.
The insider's information also shows support in one of the most popular "GTA 6" leaks, which claimed that it is called Project Americas within Rockstar Games. The same leak alleged that the game would be set in various eras, specifically the '70s and '80s, and would center on the drug trade between Vice City and the new Rio de Janeiro-ish map of the game. Based on this rumor, "GTA 6" could have the "Narcos" vibe that would lean on the concept of things changing over time.
Games industry insider/leaker had this to say today. Thoughts? from r/GTA6
Both the ultra-fast SSD and the alleged recreational use of cannabis could support Project Americas theory of multiple "GTA 6" timeline or eras. But, it is worth mentioning that the information is unofficial and unconfirmed. Until Rockstar Games confirms these leaks, the details remain as speculations.
© Copyright IBTimes 2023. All rights reserved.