New 'The Hunger Games: Mockingjay - Part 2' Poster Teases Victory For Katniss Everdeen [VIDEO]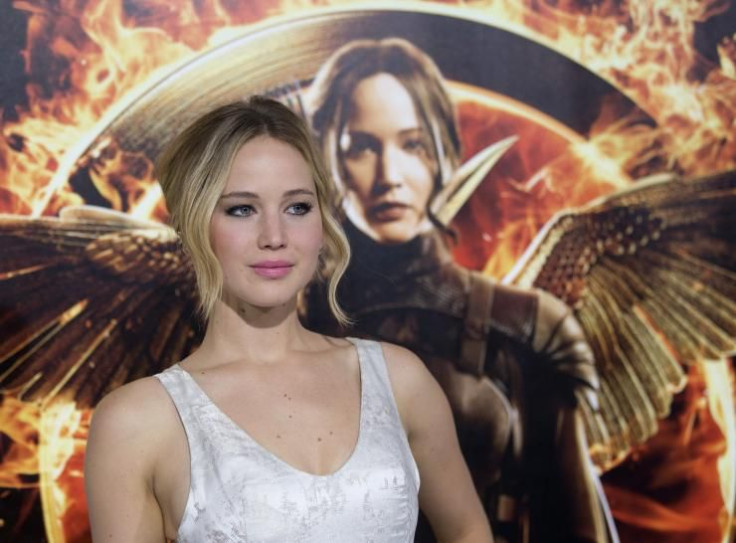 Hey, "Hunger Games" fans, it looks like the odds are ever in your favor after all! The popular franchise's final movie is going to be an epic victory for Katniss Everdeen (Jennifer Lawrence) and the rebellion... at least that is what the new poster for "Mockingjay -- Part 2" would have fans believe.
Lionsgate has released a new banner poster for "Mockingjay: Part 2" and it looks like things have worked out for Katniss. In the promo artwork, the District 12 hero, in her new red suit, is standing over the torn-down statue of President Snow (Donald Sutherland) in the Panem capitol. Katniss is flanked by her allies, including Peeta Mellark (Josh Hutcherson), Gale Hawthorne (Hemsworth) and Cressida (Natalie Dormer). Does the new poster imply a happy, or at least victorious, end for the franchise? Or is the promo poster just a tease for eager fans?
See the poster in the tweet below:
The latest trailer for the film reveals just what Katniss will have to do to achieve the victory shown in the poster. The District 13 rebellion will march on the capitol in "Mockingjay -- Part 2." However, President Snow has had his game creators, the same ones responsible for creating the arenas for the Hunger Games, devise traps and obstacles designed to stop the freedom fighters and make spectacles of their deaths. For Katniss and Peeta, that means it is Hunger Games round three for the veteran warriors. Will they be able to fight their way through the city and stop Snow?
Watch the trailer for "Mockingjay -- Part 2" below:
"Hunger Games" fans will have to wait a little longer to see if the prophecy in the new poster comes true. "The Hunger Games: Mockingjay -- Part 2" premieres in theaters nationwide on Nov. 20.
© Copyright IBTimes 2023. All rights reserved.