New iPad 3: Which Are the Coolest Cases for New Apple Tablet? (PHOTOS)
The new iPad is finally out of the Apple labs. It is a brilliant device with the finest features like the ultimate Retina display, ultrafast 4G LTE, upgraded iSight camera and voice dictation. After purchasing the latest gadget, one would think of how to protect the new iPad from scratches or drops. In this regard, you can grab the colorful and trendy cases, which are now available in the market.
Here s a roundup of the coolest cases, which best suits the new iPad. Start the slideshow to check them out.
[1] Targus
Targus introduces the best designed cases to meet the requirements of assorted range of Apple enthusiasts. It is categorized into two sections- the Slim and Elegant and the High Utility cases. The cases are loaded with the sophisticated features and bright colors. The new collection includes the Simply Basic, Slim Case, Vuscape, Versavu, Vucomplete and Business Folio.
[2] Cygnett
Cygnett has developed innovative cases for the new iPad. The cases are categorized into six different sections based on the user specification. They are Aerosphere, Lavish Connect, Lavish Earth, Alumni, Glam Rock and Glam Red.
[3] DODOcase
Dodocase has come up with an amazing collection of cases which includes three types of cases. It includes Classic, Essentials and Spring Summer cases.
[4] Griffin Technology
Griffin's Survivor Cases are meant for better protection against scratches. The Elan Folio Cabana case is the most stylish and protective case.
[5] STM
STM provides rich assortment of cases which are durable and thoughtfully designed. STM has come up with two different cases for new iPad. The Skinny 3 is an improved sleeker design which provides superior protection. The Grip case has two kickstand settings.
[6] MedgeStore
MedgeStore has extended its iPad casing lineup. It gives unique and stylish look to iPad. The SuperShell case has an opening for the rear camera and speaker. The Trip Jacket case is comprised of a uView Mounting System.
[7] i Luv
i Luv has introduced wide range of cases which brings unique stylishness to the new iPad. The Ulster case which gives a professional look cost $49.99. On the other hand, the users can have a denim-finished case for $59.99. A multi-purpose case cost $79.99.
[8] XtremeMac
XtremeMac's Microshield Silkscreen SC is stylish and ensures durable protection which integrates with the Apple Smart Cover.
[9] Portenzo
Portenzo brings the latest set of cases for the new iPad. It combines the quality materials and the unique secure system to provide a bookbound iPad case for the users.
MUST READ - Nokia Lumia 900 vs Samsung Galaxy Note: AT&T Superphone Shootout
MUST READ - New iPad 3 Facing Smart Cover Problem: Why?
MUST READ - iPhone 5: iOS 5.1 Code Strings Assure 4G LTE, What Other Features Can We Expect?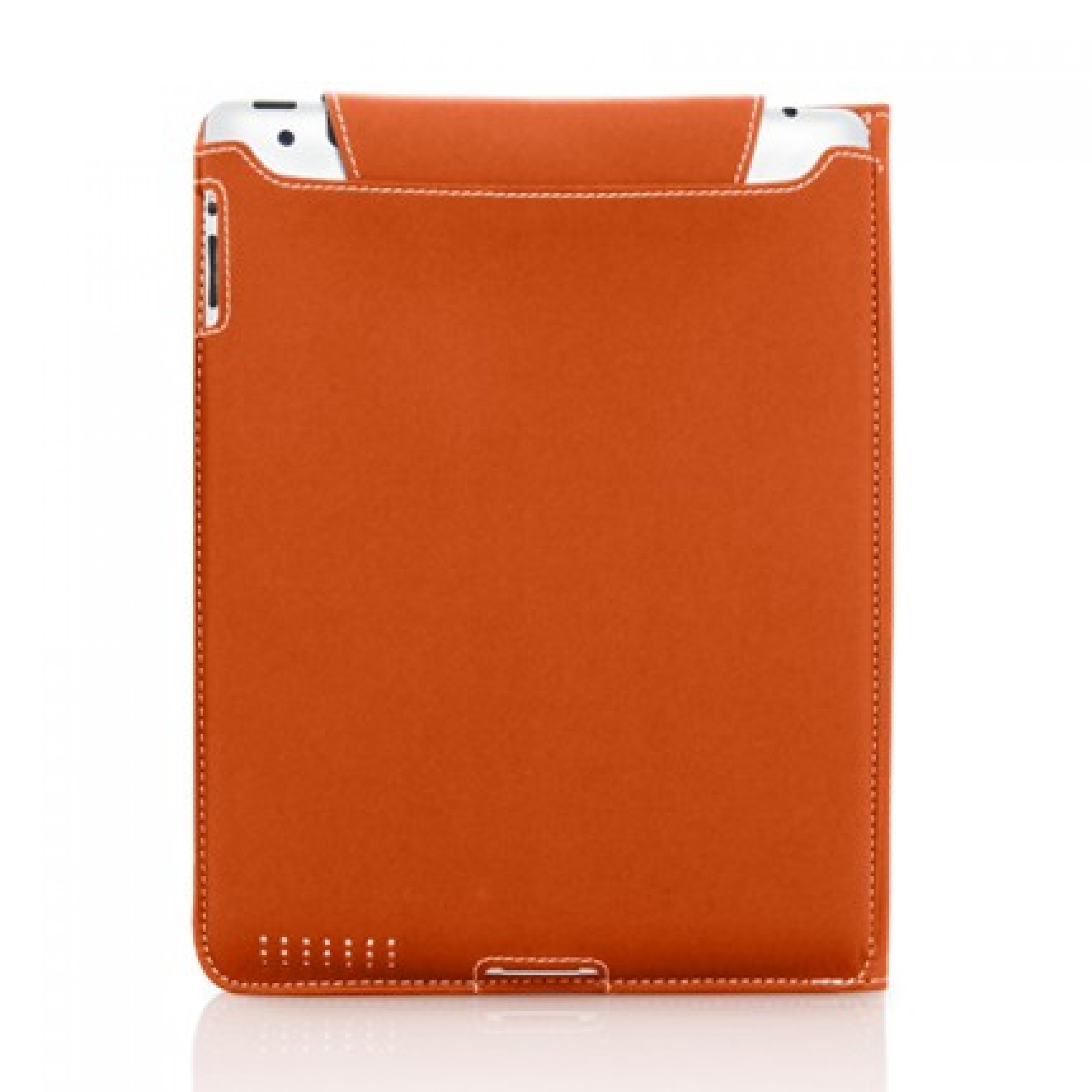 © Copyright IBTimes 2023. All rights reserved.