New iPad A5X Chip Versus Nvidia Tegra 3: Which is Better in Performance and Graphics?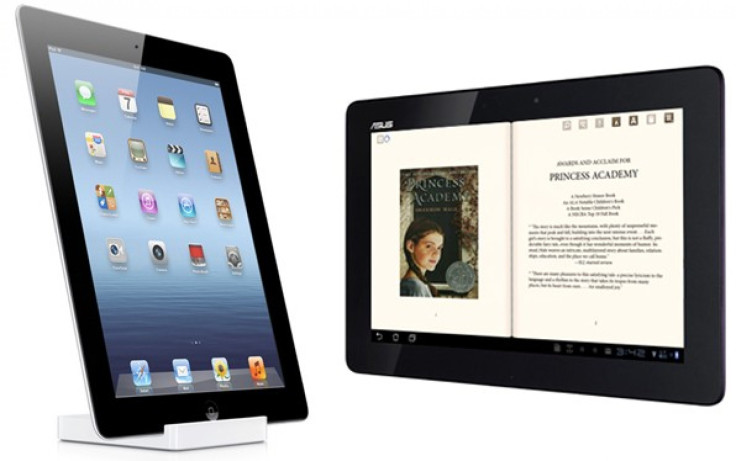 The new iPad's A5X chip is the most powerful yet. Apple claimed that the chip offers four times the performance of the Nvidia Tegra 3. Is that true?
LAPTOP Magazine has put the chip to test, using the Asus Eee Pad Transformer Prime and the new iPad.
The first test is the Egypt Standard Test, showing a 3D animation of ancient Egypt. The new iPad runs at 60 frames-per-second and processed 6178 frames, while the Transformer Prime ran at 53 FPS and processed 5939 frames. The iPad was better.
In GLBenchmark once again, the new iPad processed roughly double the amount of frames at a rate of 57 FPS versus the Prime's 27 FPS.
When LAPTOP Magazine measured raw processing performance, the Transformer Prime firmly came out on top. Tegra 3 blew its competitor [a]way as it achieved an overall score of 1,571 to the A5X's 692, they reported.
The tests also compared browser performance, with the newest version of Safari going against the stock Android browser. The two were almost identical, separated by a point, though the iPad's browser was quicker in completing the Sunspider Javascript rendering test. The new iPad took 1810 milliseconds compared to the Prime's 2216 milliseconds.
LAPTOP Magazine also said that the better performance may not be because of the A5X chip.
Comparing game performance in real time between the two tablets, LAPTOP Magazine said that images were sharper due to the new iPad's retina display (2048 x 1536 pixels). The Transformer Prime has a 1280 x 800 pixels display. The write-up also reported that some graphical features were missing on the iPad.
In Riptide, we noticed more reflections in the water and a splashing effect that made it look like water was hitting the screen when our ski landed from a jump. On the iPad, we just saw a little foam appearing on landing, they said.
Third-person shooter Shadowgun was played on both the tablets, with the Prime showing more visual effects again. Flags in the Prime's version were blowing in the wind, while the iPad version didn't have them.
However, comparing tablet-to-tablet rather than chip-to-chip, the iPad's screen makes the gaming experience a much tastier visual feast than you get on the Transformer Prime, LAPTOP Magazine concluded. They added that Android tablets with higher resolutions screens are needed, such as the upcoming Transformer Prime TF701 which has a 1920 x 1200 resolution, to compete with the new iPad.
(reported by Jonathan Charles, edited by Surojit Chatterjee)
MUST READ - April Fools Pranks: Top 10 Apps to Play Pranks on Your Friends (Photos)
MUST READ - Tim Cook Beats Steve Jobs in Popularity Among Apple Employees: Why?
MUST READ - Angry Birds Space: Worth Downloading?
MUST READ - Nokia Lumia 900 For Free? Yes, Says AT&T (But You Better Hurry)
© Copyright IBTimes 2023. All rights reserved.