New Jersey Cops Investigated For Manhandling 15-Year-Old Cyclist After Video Goes Viral
The New Jersey police are conducting an internal investigation after a video surfaced on social media showing two officers using excessive force to detain a teenage cyclist.
During the incident, Saturday, July 25, the officers are seen pulling a 15-year-old boy from his bicycle and pinning him to the ground.
Dr. Arati Kreibich, a City Council member in nearby Glen Rock, shared the video on Twitter.
"We keep saying: 'not in our town...' 'not our police...' but living while black or brown is dangerous everywhere in America," she tweeted.
The video shows one officer grabbing the bike while another grabbing the boy by the neck and vigorously pulling him to the ground before climbing on top of the juvenile to handcuff him.
The juvenile can be heard screaming while the officers forced their strength on him. The onlookers are also heard screaming in disapproval.
The boy was with a "large group of bicyclists in the road obstructing traffic and causing safety hazards," the police said in a Sunday press release.
Officials say that the officers eventually nabbed the group after they tried to evade police.
"Patrol units stopped the group to speak with the group about bicycle safety and about the groups' conduct," Ridgewood police said in the statement.
The boy "disregarded the safety of others and began to pass the Officer as the Officer was speaking with the group," police said.
Activist, and organizer with Ridgewood for Black Liberation, Emily Rizzo, expressed her disapproval on Twitter.
"This will never be justifiable. This is what the RPD was trained to do. This is why we need to abolish the police. We will keep applying public pressure until we get justice," she tweeted.
Boyd A. Loving, a freelance photographer who happened to be at the scene, captured the arrest on his camera.
After the incident grabbed attention, the Ridgewood Police Department's Internal Affairs Unit initiated a probe into the incident, the release said.
Police said the boy "continued to actively resist the officers" after they tried to take him into custody.
"The concerns I have are that we are not seeing the whole video or prior to it and I think it is important to have it in context," Ridgewood Mayor Susan Knudsen told NBC New York.
The teenager was taken to police headquarters, where he was issued four summonses and released to the custody of his parents. He hails from Sloatsburg, New York.
"Due to the many facets of this incident, including, but not limited to the fact that we review every use of force incident and feedback received from the public, this incident is still under active investigation," the police said in the statement.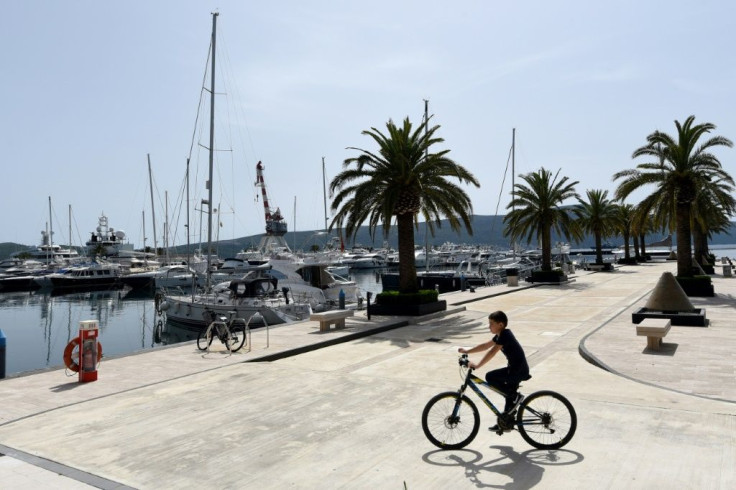 © Copyright IBTimes 2023. All rights reserved.