New Movies To Watch On Hulu, Prime Video, Showtime And In Theaters
Wondering what to watch over the weekend? Here's a list of movies that you can watch in theaters with cinematic experience or enjoy from the comfort of your home.
The Batman
Matt Reeves' directed reboot, "The Batman" has been finally dropped in theaters. The flick revolves around Batman's origin story and how he finds a sadistic killer who leaves cryptic clues. The movie stars Robert Pattinson, Paul Dano, Zoë Kravitz, Colin Farrell, Barry Keoghan and Jeffrey Wright.
Fresh
If you love watching thriller movies, then you should definitely check out, "Fresh." The movie revolves around the horrors of modern dating and is streaming on Hulu. It stars Sebastian Stan, Daisy Edgar-Jones, Charlotte Le Bon, Brett Dier and Andrea Bang.
Lucy and Desi
Here's a docu-film based on actress Lucille Ball's relationship with actor Desi Arnaz, titled "Lucy and Desi," which is helmed by actress Amy Poehler. The documentary is streaming on Amazon Prime Video and stars Charo, Bette Midler, Carol Burnett and Lucie Arnaz.
After Yang
Love watching Sci-Fi drama? Here's our next pick for you to binge-watch -- "After Yang." The movie centers around an android named Yang, who is the beloved companion of Jake's daughter. After the android malfunctions, Jake tries to fix it for his daughter. The flick stars Colin Farrell, Justin H. Min, Haley Lu Richardson and Malea Emma Tjandrawidjaja. The movie is helmed by South Korean filmmaker Kogonada. You can enjoy the flick in theaters as well as stream on Showtime.
Huda's Salon
Here's another thriller on the list, "Huda's Salon," which is helmed by director Hany Abu-Assad. It revolves around a woman who goes to a salon owned by a lady named Huda and gets blackmailed. The story further unfolds when the woman learns that Huda is part of a secret service. The movie stars Ali Suliman, Maisa Abd Elhadi, Manal Awad, Samer Bisharat and Omar Abu Amer. It can be watched in theaters as well as on Apple TV.
If you missed out on last week's list of new movies, you can check it out here.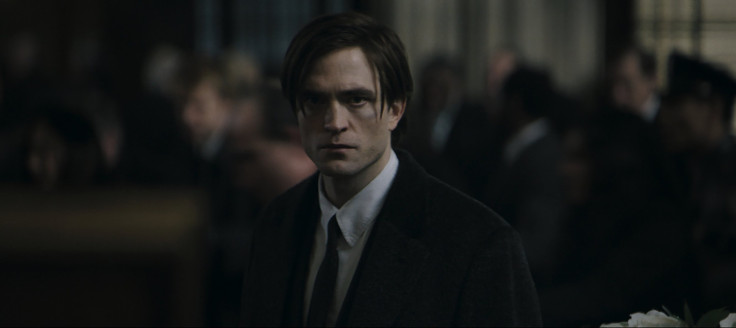 © Copyright IBTimes 2023. All rights reserved.