New Photo Of Gabby Petito Shows Bloody, Bruised Face Just Weeks Before Going Missing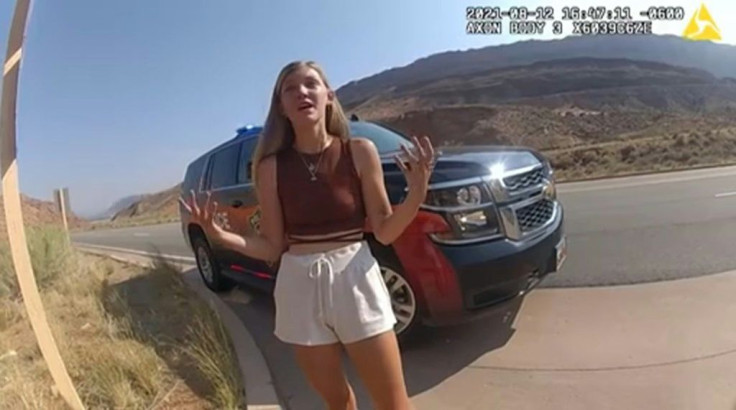 KEY POINTS
The selfie was taken on Aug. 12, 2021, the day Gabby Petito and Brian Laundrie were stopped by Moab police
The photo was released as part of the Petito family's wrongful death lawsuit against Moab police
Moab police earlier said cops made "unintentional mistakes" when they let the pair go without any charges that day
A new image of Gabby Petito shows her face covered in blood and bruises, just weeks before she went missing during her ultimately fatal cross-country trip with her ex-fiancé Brian Laundrie.
Attorneys for Petito's family released the photo Monday as part of their wrongful death lawsuit against the Moab City Police Department, CNN reported. The lawsuit was filed in Utah district court in November 2022.
Petito took the selfie, which was later recovered from her phone, in the back of her van on Aug. 12, 2021, as she and Laundrie were traveling through Utah, according to family attorney Brian Stewart of the law firm Parker & McConkie.
Shortly after taking the photo, Petito and Laundrie were stopped by Moab police and questioned following a domestic violence call. A witness had reported seeing Laundrie hitting Petito and trying to take her phone and drive off without her at around 4:30 p.m. that day, Fox News reported.
The officers let the pair go without any charges after interviewing them, according to the New York Post.
In the photo, Petito, 22, has a cut on her left cheek and blood smeared across her face. She appeared to be wearing the same sleeveless top captured in an officer body camera video released by Moab police.
"According to available data, the image was taken at 4:37 p.m., at or before the approximate time of the initial 911 call," her family's attorneys wrote in a statement on their website.
"The photo demonstrates the cut previously noted on her left cheek as well as blood smeared from her forehead, across her left eye and cheek and over her nose, indicating that she was grabbed over her face in such a way that her airways were likely obstructed," they wrote. "Gabby documented the injury and, during the stop, attempted to tell the Moab officers, however, the seriousness and significance [of] this type of assault and injury [were] completely ignored."
According to the attorneys, domestic violence experts who reviewed the evidence concluded that Petito was most likely strangled or suffocated by Laundrie, 23, before the interaction with the police officers.
The police body camera footage of the stop showed Moab officers talking to Petito and Laundrie. They admitted to having a fight, and Petito said she struck her fiancé first.
Officers noticed that Petito had cuts on her face and arm. She "demonstrated how Brian had violently grabbed her face during their altercation," telling police Laundrie "gets frustrated with me a lot," according to CNN.
Her family's lawsuit alleged that the Moab City Police Department was negligent in its hiring and training practices and that the officers involved in the stop were negligent in their handling of the domestic violence report, ultimately resulting in Petito's death.
A Moab spokeswoman said Tuesday that the city does not comment on matters of litigation, according to Fox News.
Petito was believed to have been killed by Aug. 28, 2021, weeks after the pair were stopped by police. Her death was ruled a homicide by manual strangulation.
Her remains were found in Grand Teton National Park in Wyoming on Sept. 18, 2021.
Laundrie, who went missing during the search for Petito, was found dead in a Florida nature reserve in late October 2021. His death was ruled a suicide.
A notebook in which Laundrie admitted to killing Petito was discovered near his body, the FBI said.
An independent review, conducted by Capt. Brandon Ratcliffe of the Price City Police Department in Utah, found that the officers who responded to the Aug. 12, 2021, incident between Petito and Laundrie misclassified the incident as disorderly conduct instead of domestic assault, NBC News reported.
Moab police later said in a statement that cops made "unintentional mistakes" when they questioned Petito and then let her and Laundrie go that day.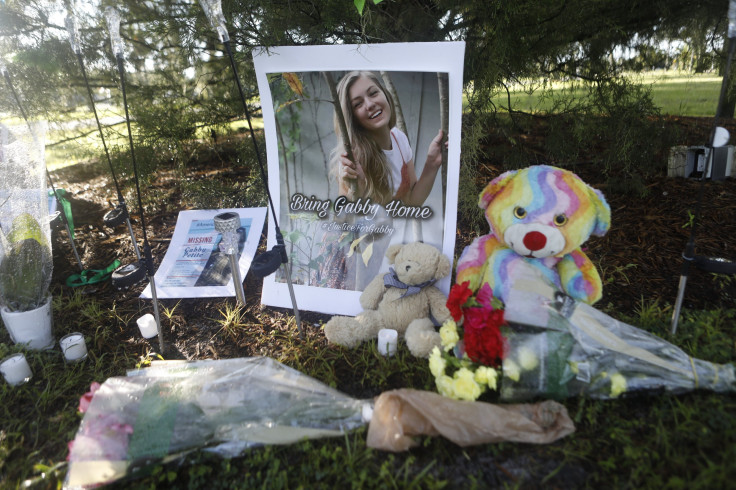 © Copyright IBTimes 2023. All rights reserved.