New 'Pirates Of The Caribbean 5' Trailer Shows Keira Knightley's Elizabeth Swann [VIDEO]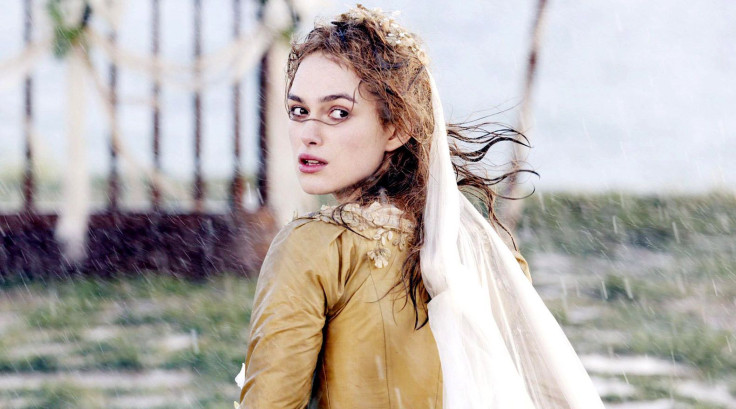 It's official: Elizabeth Swann (Keira Knightley) is there in "Pirates of the Caribbean 5," also known as "Pirates of the Caribbean: Dead Men Tell No Tales." In a newly released international trailer online, Will Turner's (Orlando Bloom) makes an unexpected appearance.
Fans of the franchise were left wondering if Swann, who is now a Turner after her marriage to Will, would make a cameo in the upcoming Disney movie after a recently released trailer showed her husband as the captain of the Flying Dutchman. Towards the end of the third movie, "At World's End," Will was cursed to be the captain of the dreaded ship for eternity.
However, given that the fifth movie introduces Will and Elizabeth's son Henry Turner (Henry (Brenton Thwaites), it makes sense that she would appear in the upcoming movie.
READ: Did Amber Heard end her relationship with Johnny Deep because she's bisexual?
The plot of "Dead Men Tell No Tales" revolves around the infamous, swashbuckling pirate Jack Sparrow (Johnny Depp) who is feeling the winds of ill-fortune blowing strongly his way when deadly ghost sailors seek revenge. In particular, a Spaniard named Captain Salazar (Javier Bardem) is determined to kill every pirate on sea, including his nemesis Sparrow.
Captain Salazar, the movie's main villain, and his ship's crew were thought to be dead once they entered the Devil's Triangle. But he and his crew escaped.
Jack's only hope of surviving Salazar is getting his hands on the legendary Trident of Poseidon. However, finding it is going to be difficult but he can locate it with the help of Carina Smyth (Kaya Scodelario), a brilliant astronomer, and Henry, a sailor in the Royal Navy.
Henry is also in search of something: Answers to the identity of his father and finding out what happened to him.
"Pirates of the Caribbean: Dead Men Tell No Tales" sails into theatres on May 26.
© Copyright IBTimes 2023. All rights reserved.